Description
Louis Vuitton Dauphine MM Denim Jacquard Monogram Pattern Navy Blue For Women, Women's Handbags, Shoulder And Crossbody Bags 9.8in/25cm LV M59631
Rep 1:1
The Dauphine MM handbag, with its vintage lines, is fashioned from faded denim jacquard textile with a Monogram pattern and finished in navy-blue trim. Sophisticated details like the gold-color LV Circle lock add charm while the removable shoulder strap and two inside compartments bring practicality.
25 x 17 x 10.5 cm / 9.8 x 6.7 x 4.1 inches (Length x height x width)

Navy Blue
Denim jacquard textile
Denim jacquard textile lining
Gold-color hardware
Magnetized front lock
2 inside compartments
Middle zipped pocket
Inside back flat pocket
Strap: Removable, adjustable
Chain: Removable
– Includes box, dust bag.
– This product is of the best quality.
Louis Vuitton Dauphine MM Denim Jacquard Monogram Pattern Navy Blue For Women, Women's Handbags, Shoulder And Crossbody Bags 9.8in/25cm LV M59631 – 2799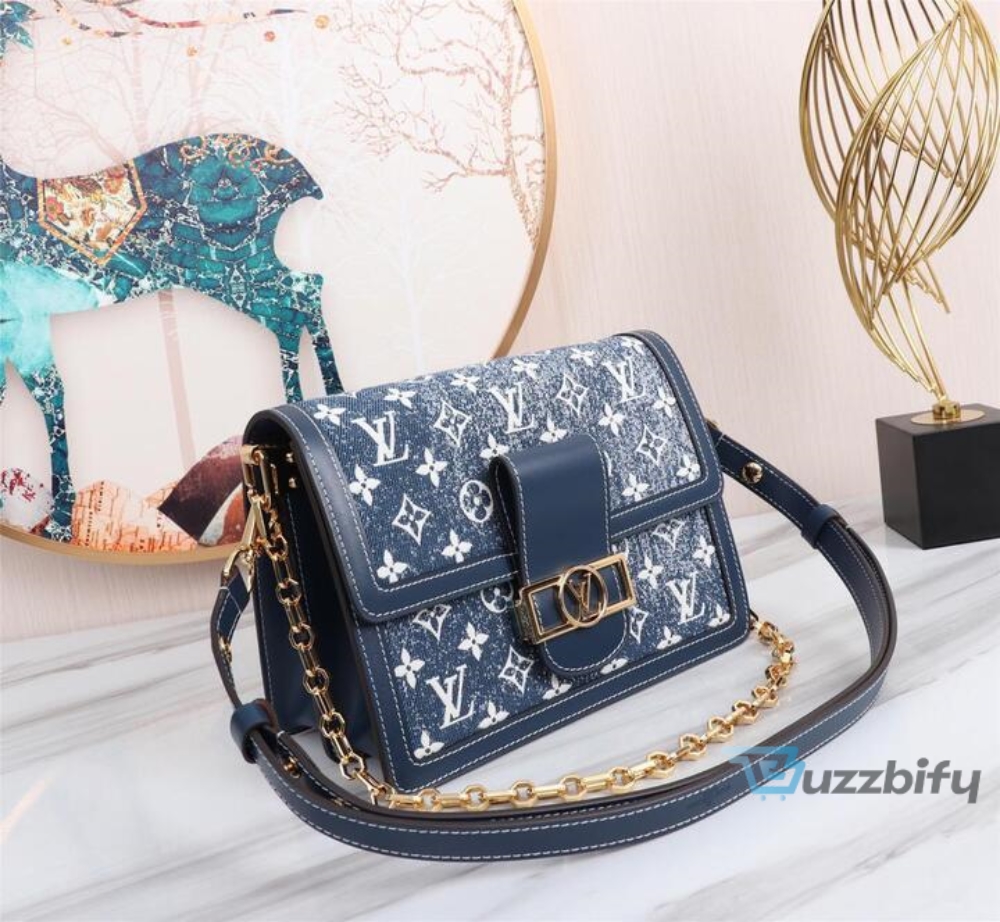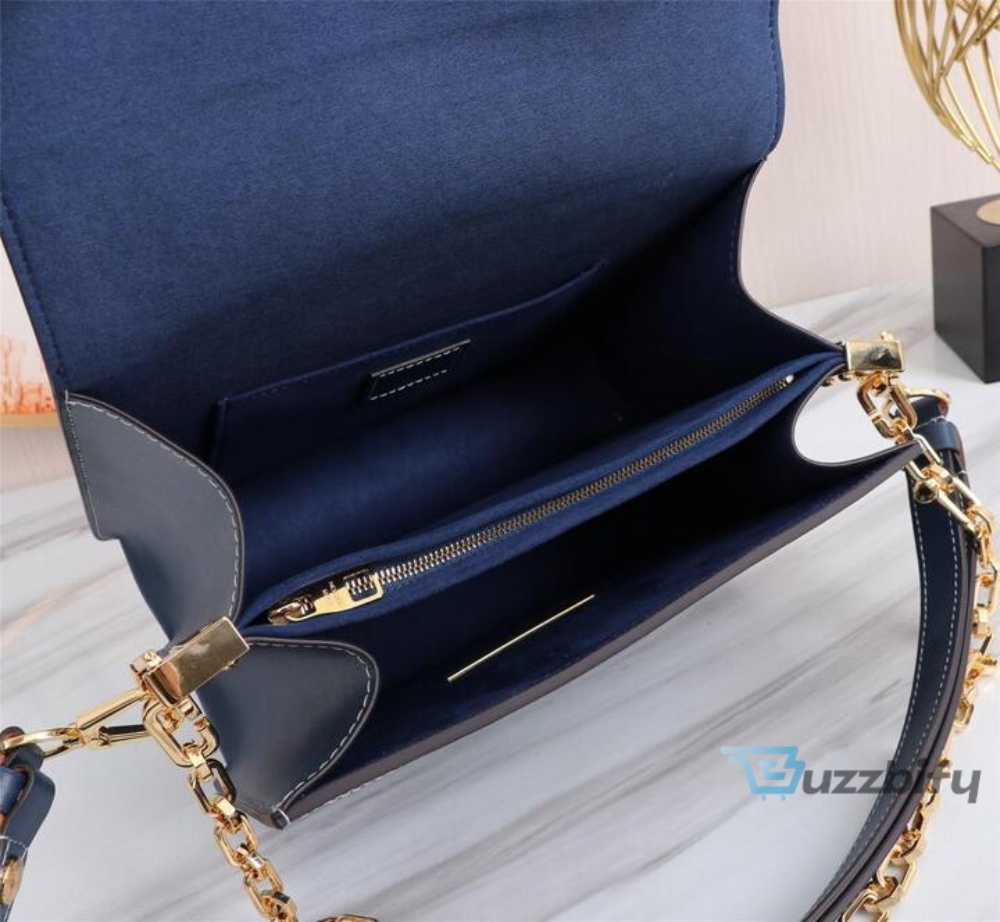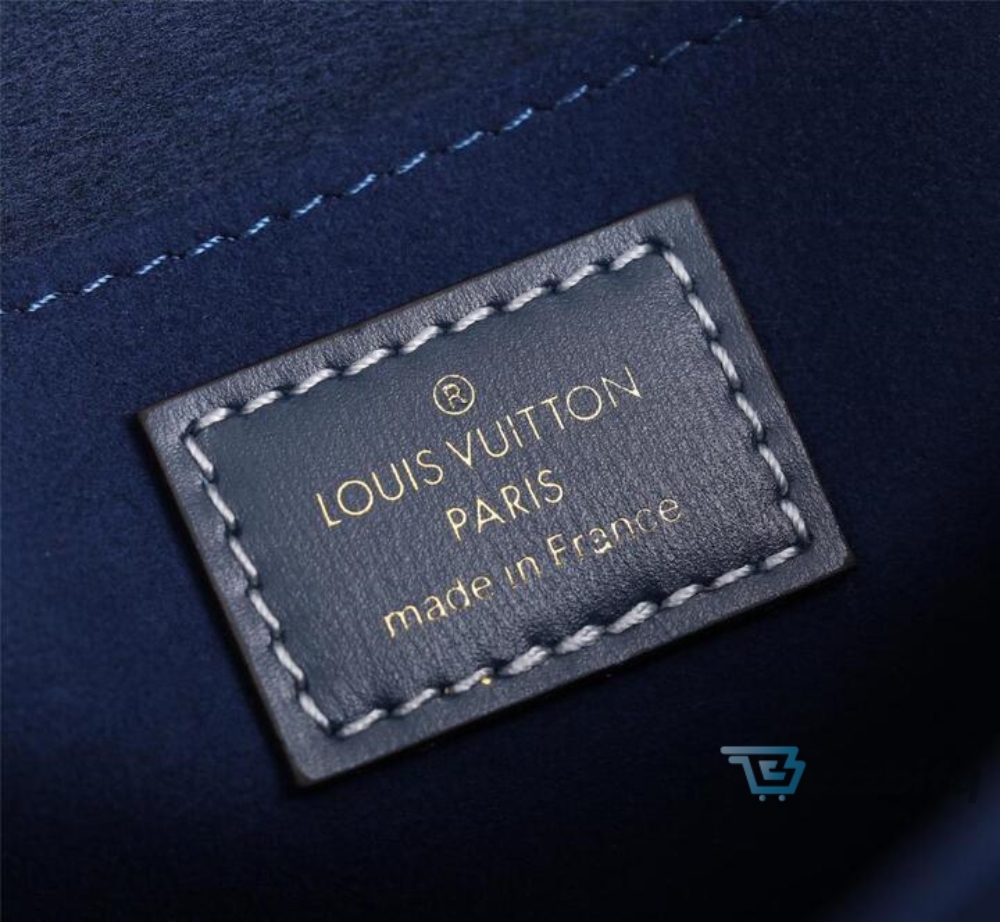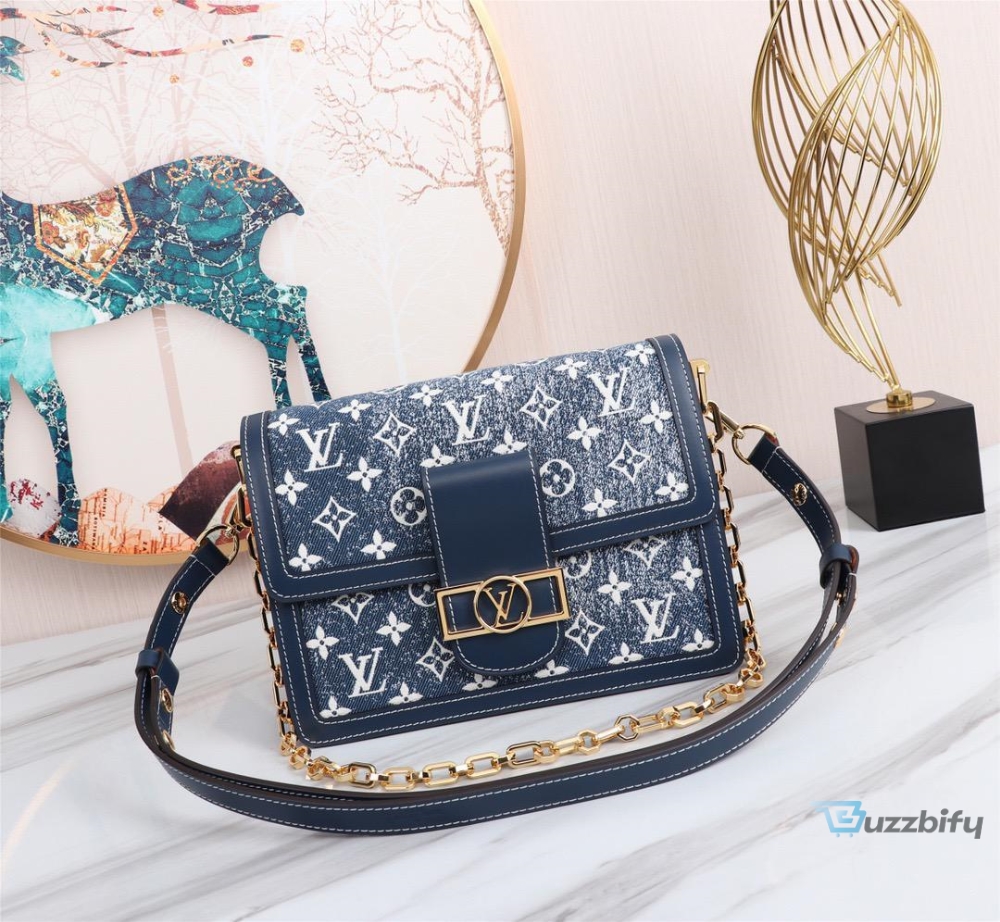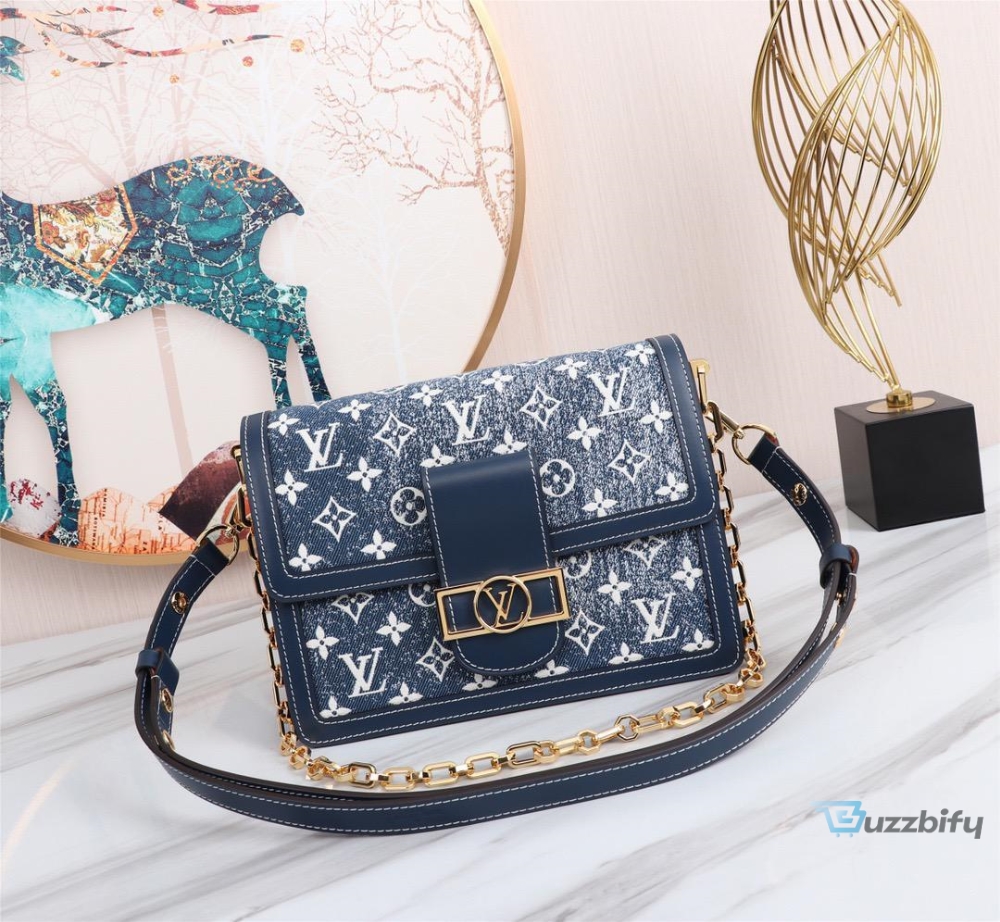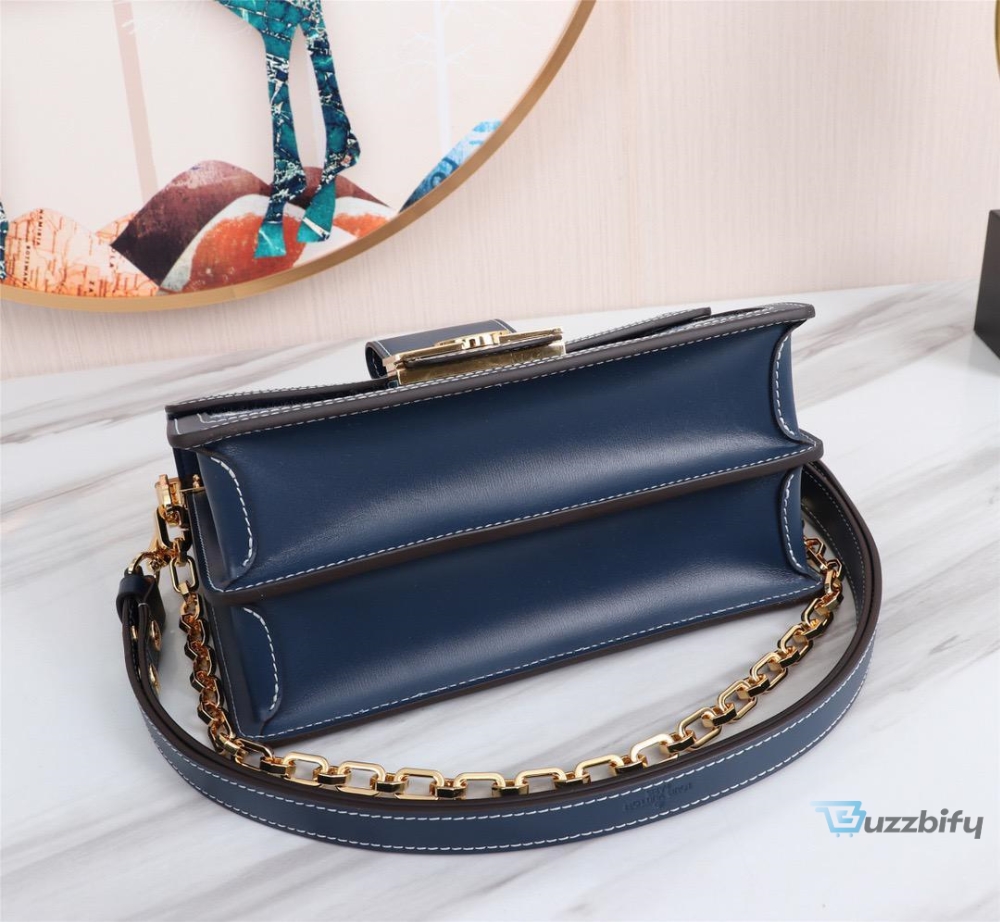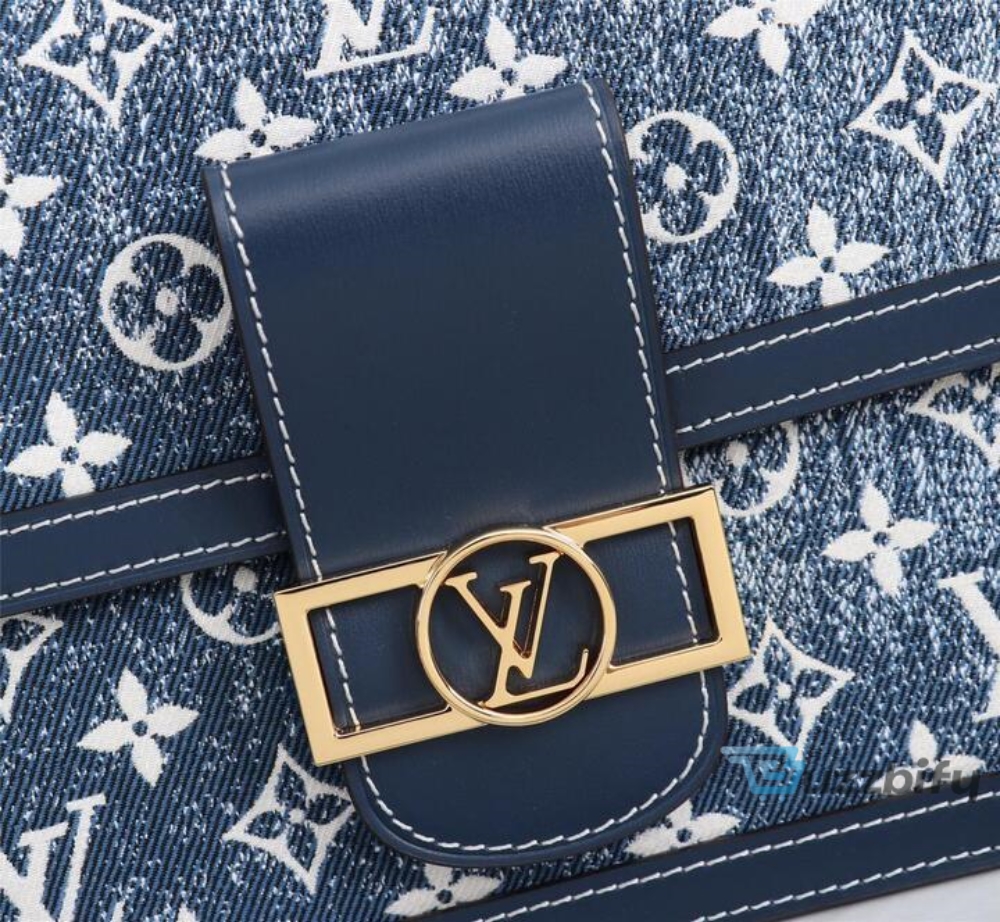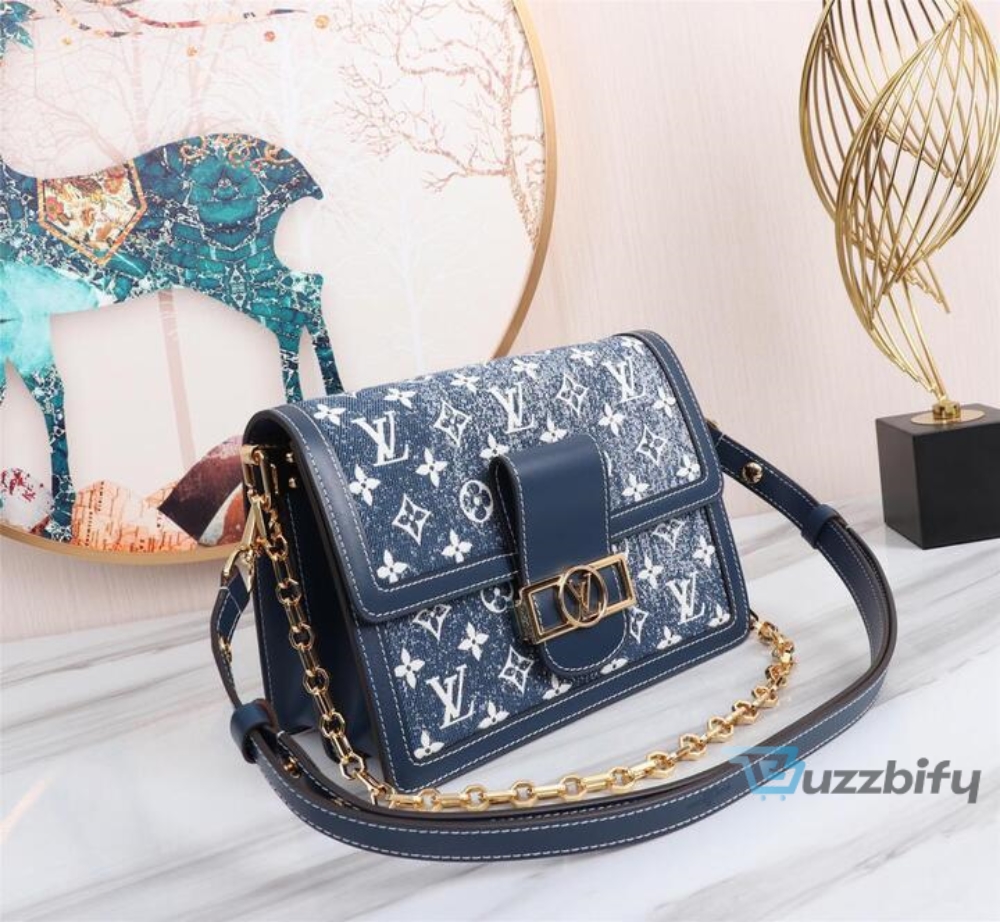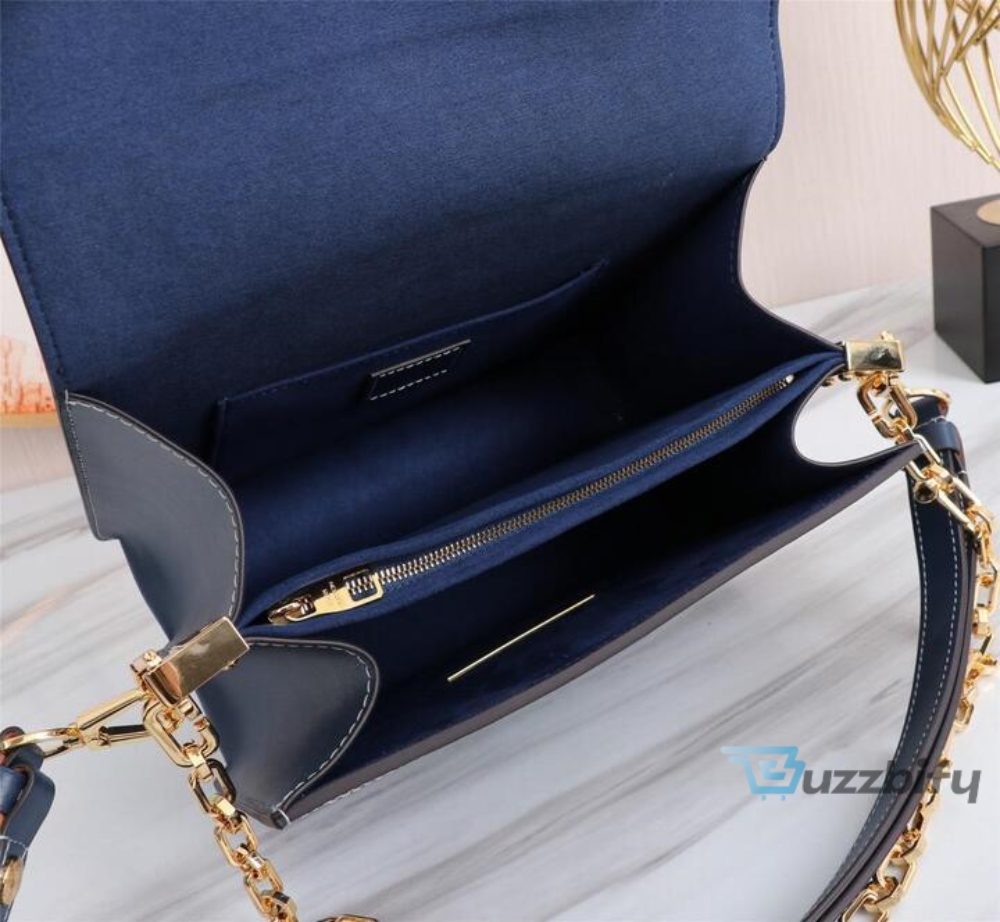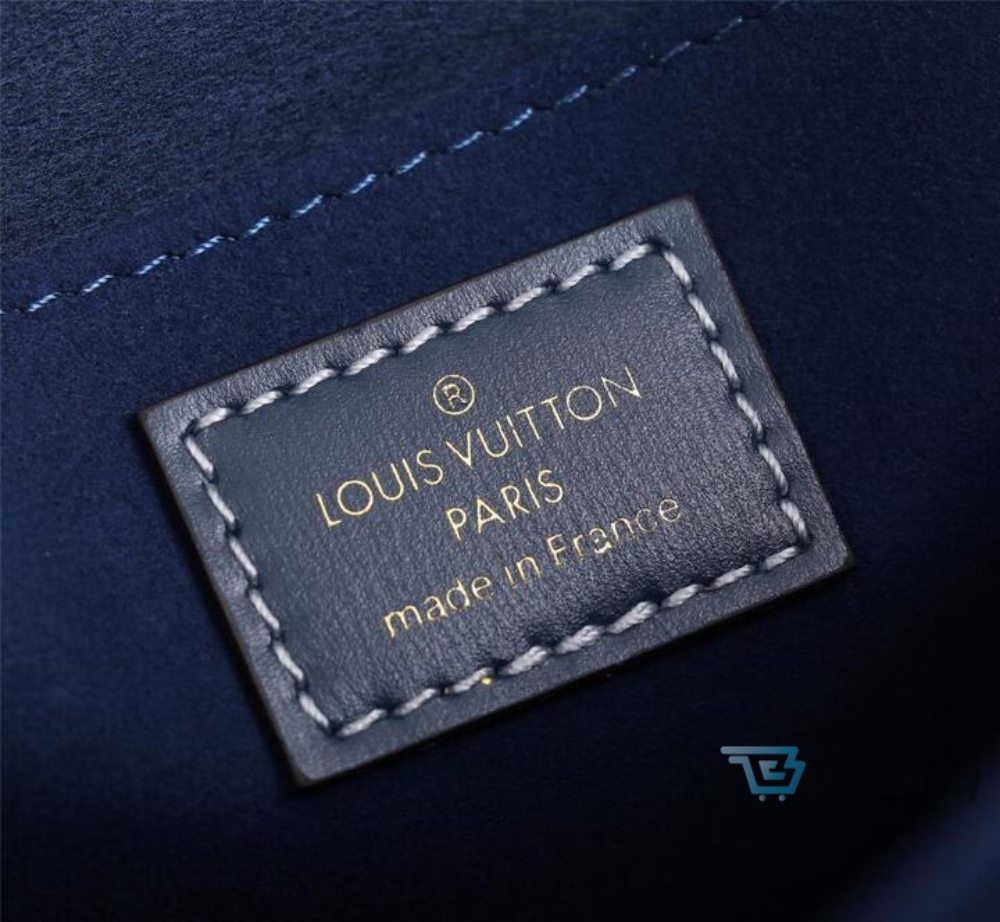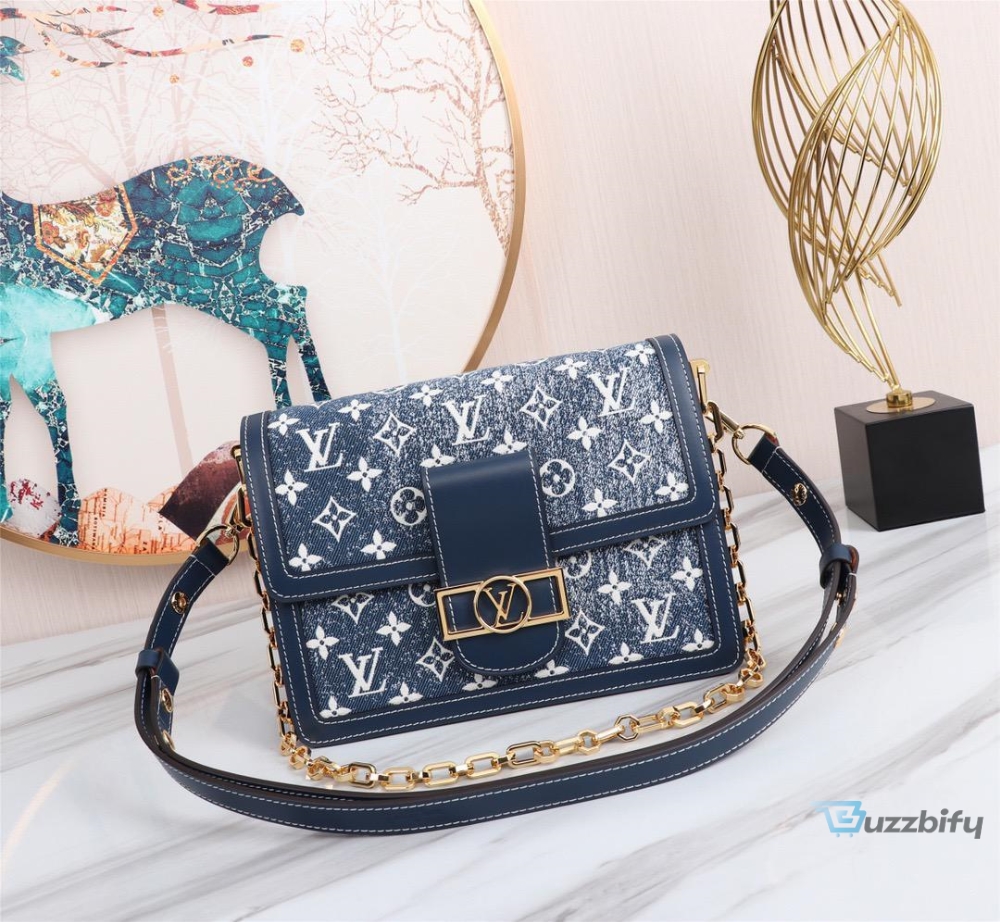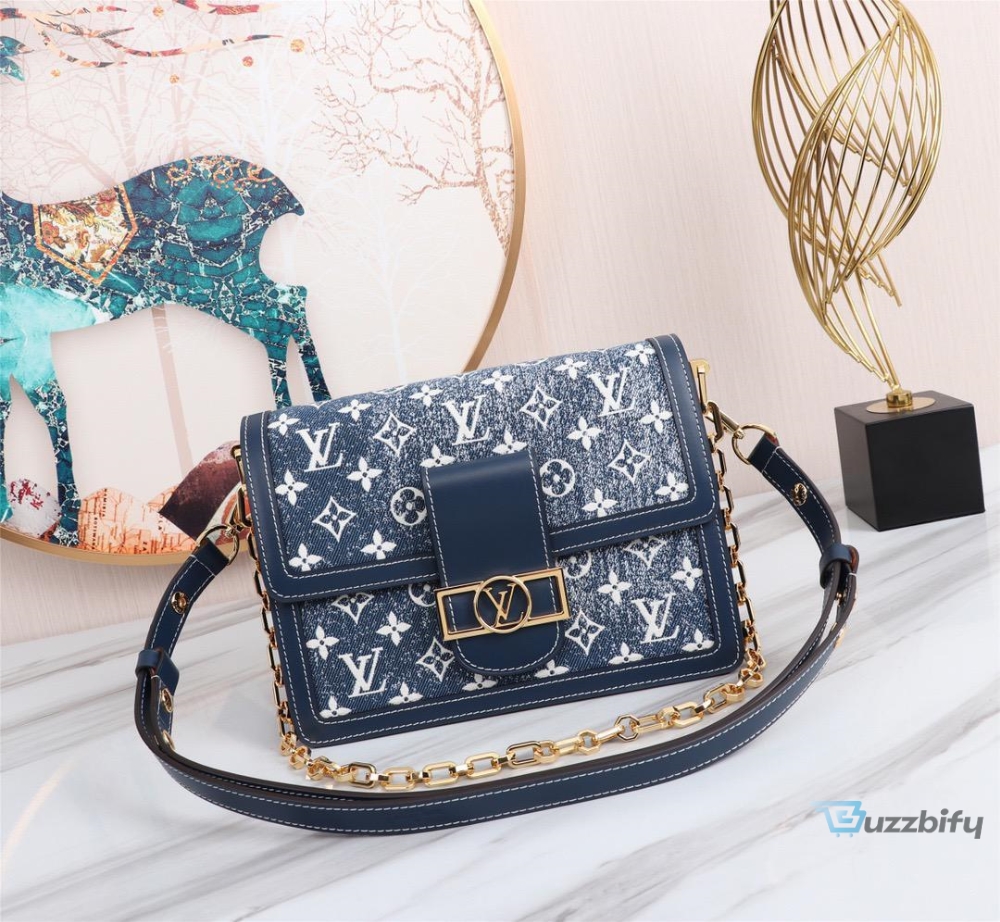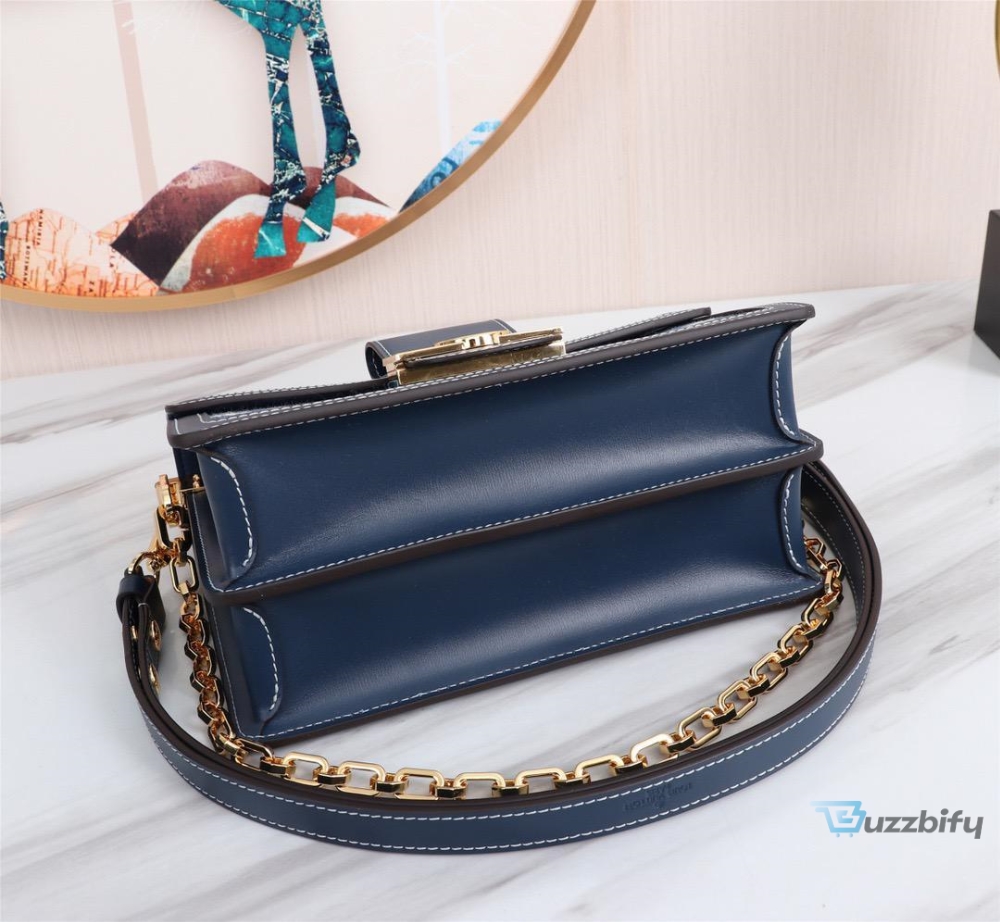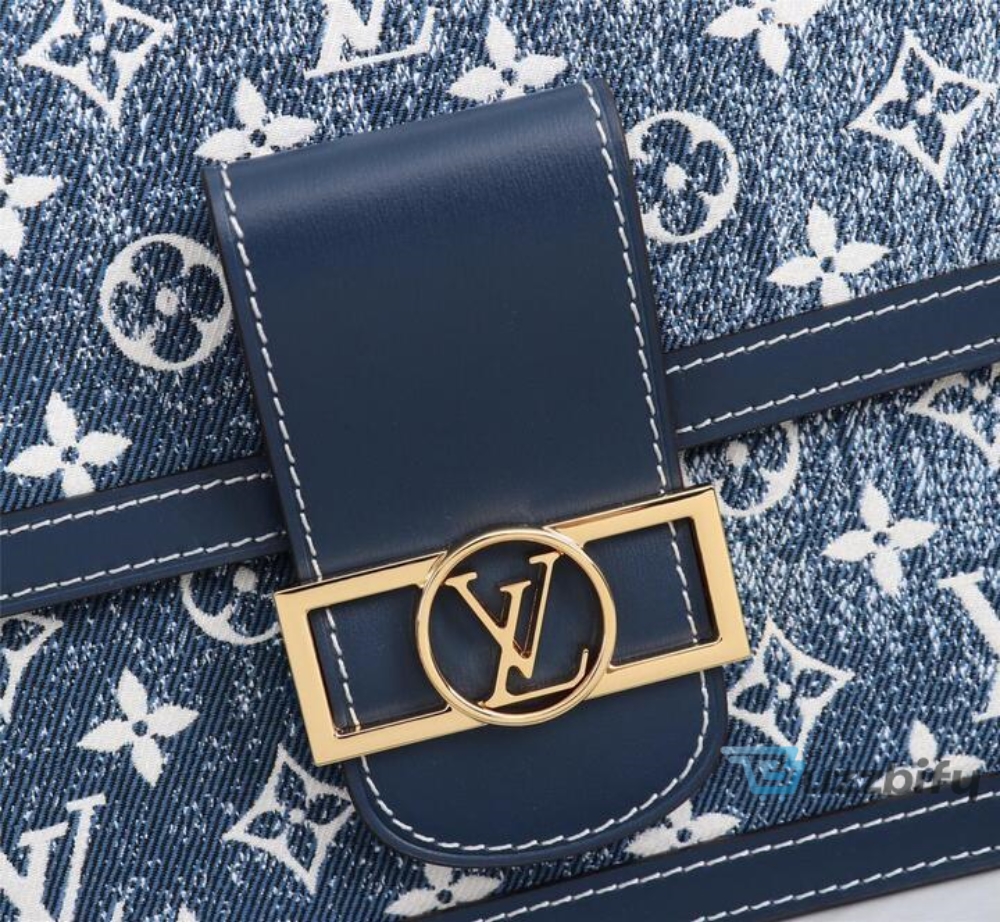 Introducing the Louis Vuitton Dauphine MM Denim Jacquard Monogram Pattern Navy Blue for Women, a stunning addition to the world-renowned brand's collection of handbags. Crafted with meticulous attention to detail, this bag effortlessly combines style and functionality, making it a must-have accessory for fashion-forward women.
The Dauphine MM features a unique denim jacquard monogram pattern in a captivating navy blue hue, adding a touch of sophistication to any outfit. Its medium size, measuring 9.8 inches or 25cm, strikes the perfect balance between spaciousness and practicality, allowing you to carry all your essentials without compromising on style.
Designed with versatility in mind, this bag can be worn as a shoulder bag or a crossbody bag, adapting to your preferred carrying style. The adjustable leather strap ensures a comfortable fit, while the gold-tone hardware adds a luxurious touch to the overall design.
The interior of the Dauphine MM is thoughtfully organized, featuring multiple compartments and pockets to keep your belongings neatly arranged. Whether it's your phone, wallet, or makeup essentials, everything will have its designated place, making it easy to find what you need on the go.
As with all Louis Vuitton creations, the Dauphine MM is crafted from the finest materials, ensuring durability and longevity. The iconic LV monogram is expertly woven into the denim jacquard fabric, showcasing the brand's timeless elegance and heritage.
This bag is not only a fashion statement but also a symbol of status and luxury. Owning a Louis Vuitton piece is a testament to your impeccable taste and appreciation for high-quality craftsmanship. It is a true investment that will elevate your style for years to come.
Whether you're attending a social event, going to work, or simply running errands, the Louis Vuitton Dauphine MM Denim Jacquard Monogram Pattern Navy Blue for Women is the perfect companion. Its versatility, style, and functionality make it a go-to accessory for any occasion.
Indulge in the world of luxury with this exquisite handbag from Louis Vuitton. Shop the Dauphine MM Denim Jacquard Monogram Pattern Navy Blue for Women today and experience the unparalleled elegance that only Louis Vuitton can offer.
Link Pinterest: Louis Vuitton Dauphine MM Denim Jacquard Monogram Pattern Navy Blue For Women, Women's Handbags, Shoulder And Crossbody Bags 9.8in/25cm LV M59631 – 2799
Link Twitter: Louis Vuitton Dauphine MM Denim Jacquard Monogram Pattern Navy Blue For Women, Women's Handbags, Shoulder And Crossbody Bags 9.8in/25cm LV M59631 – 2799
From: buzzbify.com