Description
Louis Vuitton Keepall Bandoulière 45 Damier Ebene Canvas For Women, Women's Bags 17.7in/45cm LV N41428
Rep 1:1
Travel light, but always in style. Since 1930, Vuitton's Keepall duffle has journeyed alongside generations of elegant globetrotters. This version, the smallest of the line, holds all the essentials for an overnight jaunt. In Damier Ebene canvas with comfortable-to-hold leather handles, a strap for casual cross-body wear and a gleaming brass padlock.
45 x 27 x 20 cm / 17.7 x 10.6 x 7.9 inches (Length x height x width)

Coated Canvas
Cotton Textile Lining
Good capacity
Cabin size
Removable leather name tag
Gold color metal pieces
Strap: Removable, adjustable
Handle: Double
– Include dust bag.
– This product is of the best quality.
Louis Vuitton Keepall Bandoulière 45 Damier Ebene Canvas For Women, Women's Bags 17.7in/45cm LV N41428 – 2799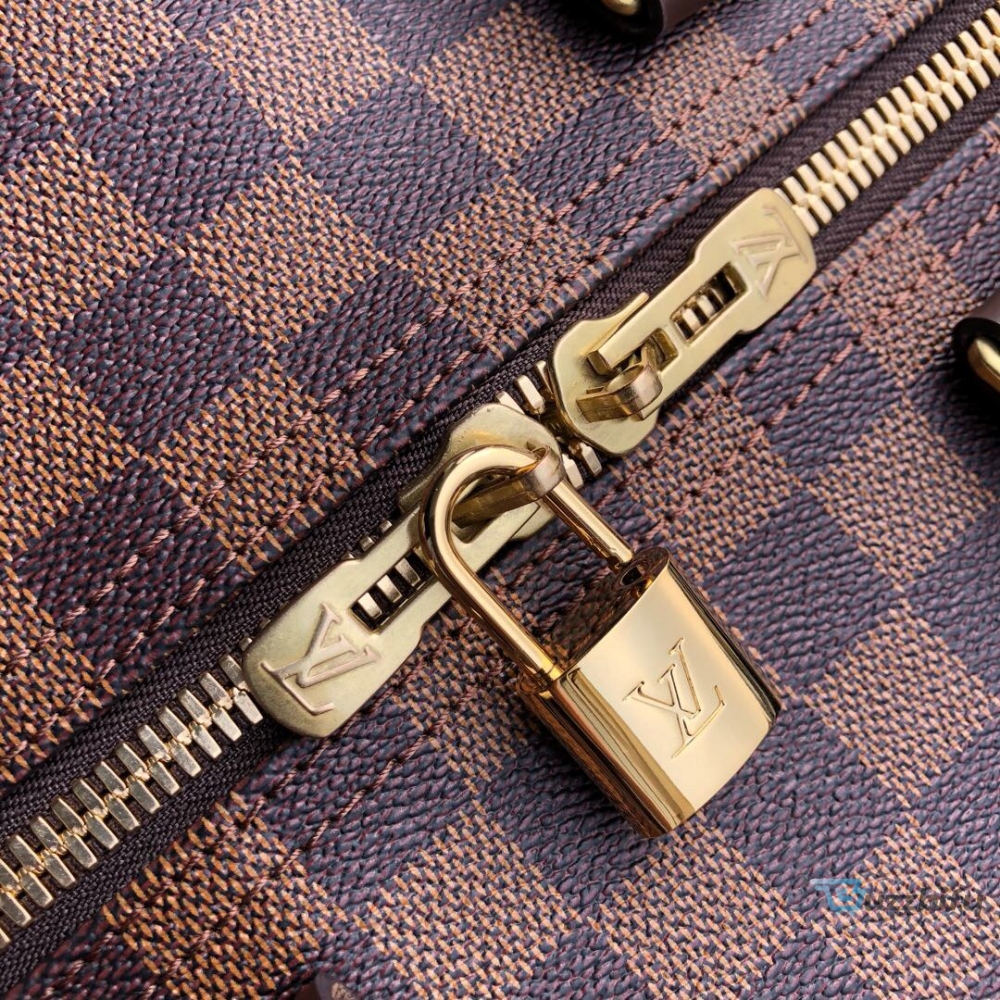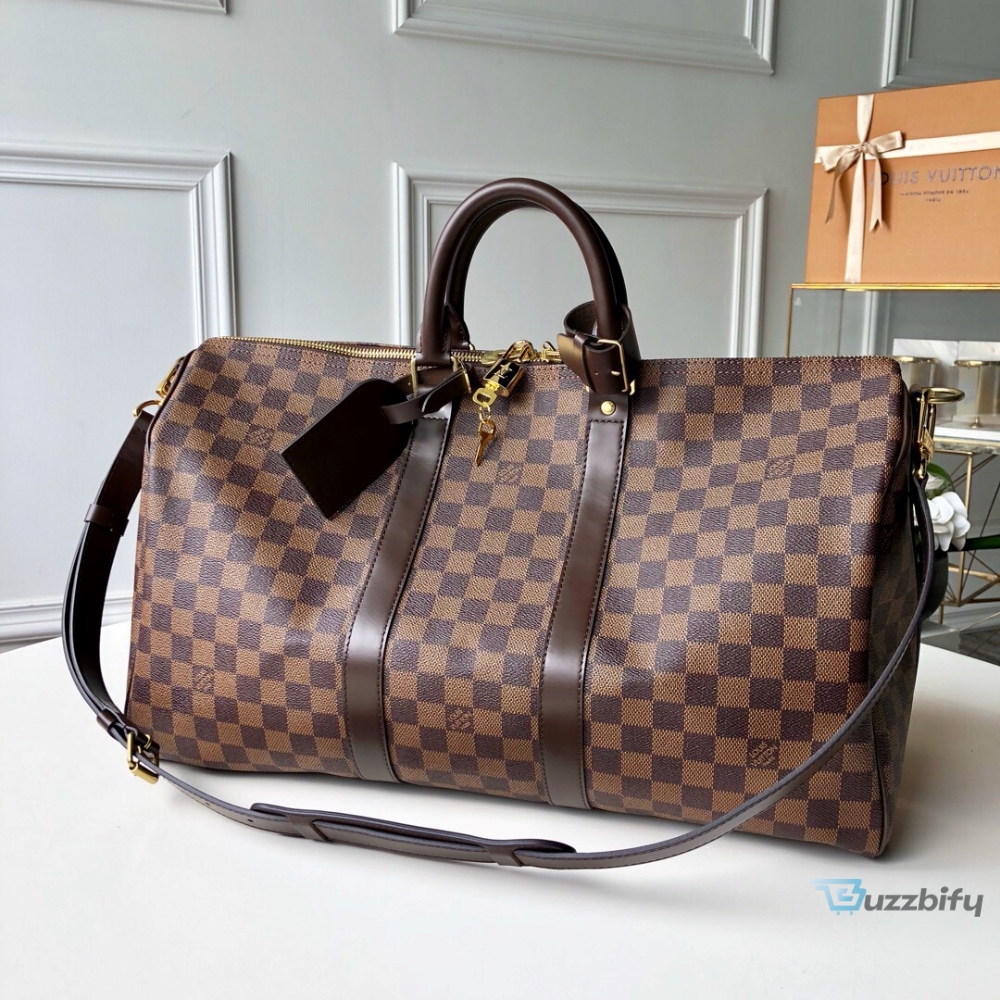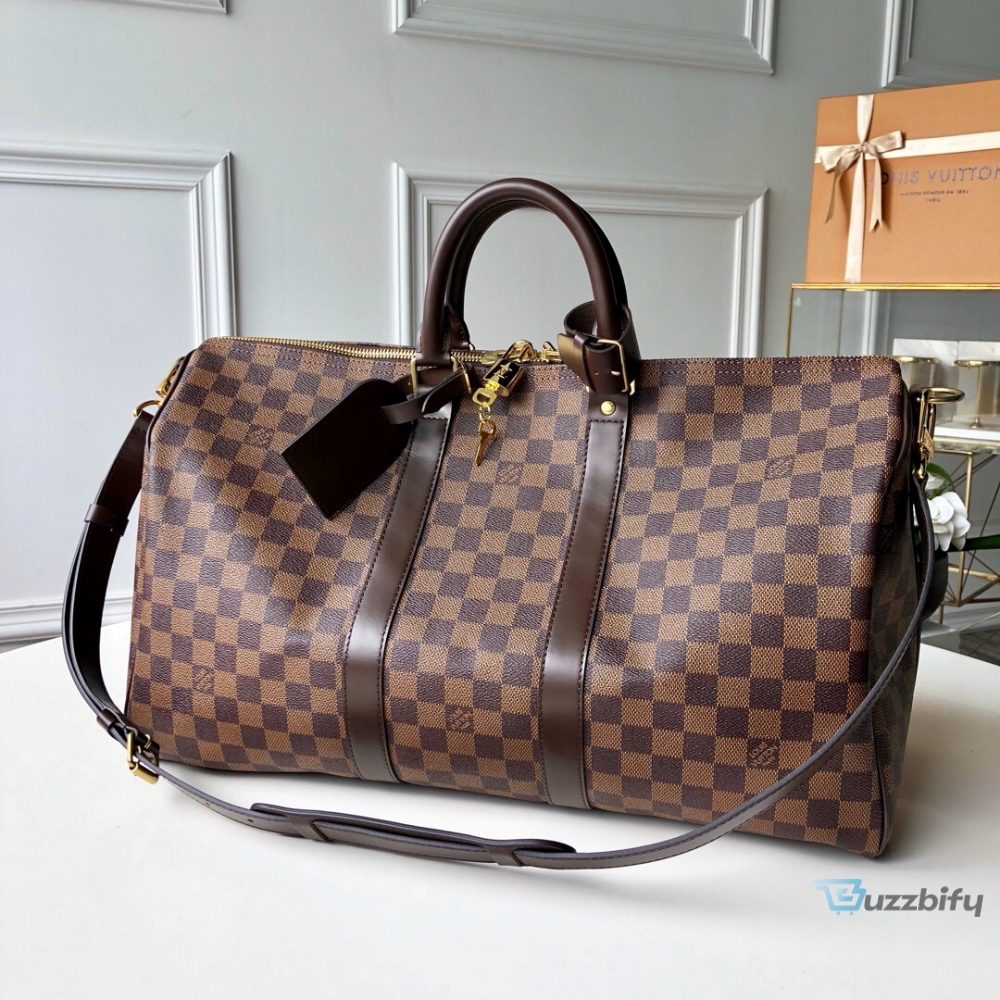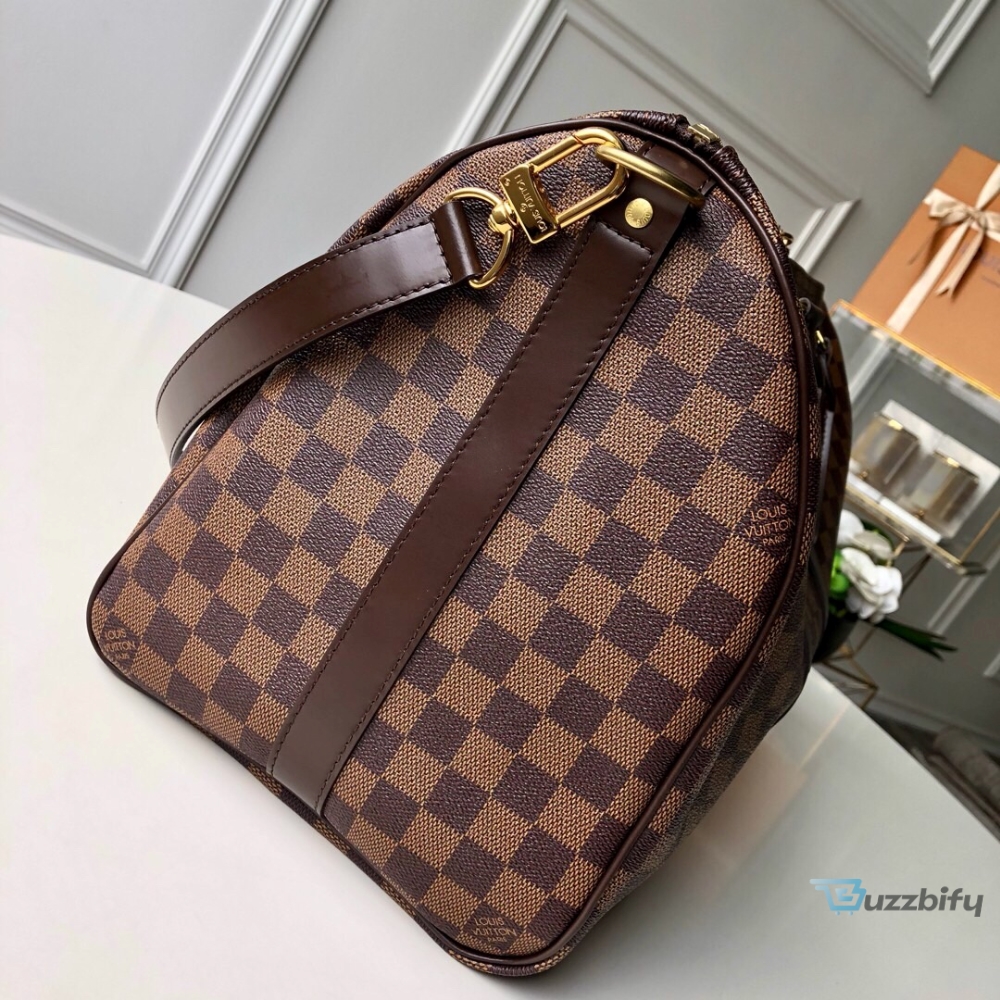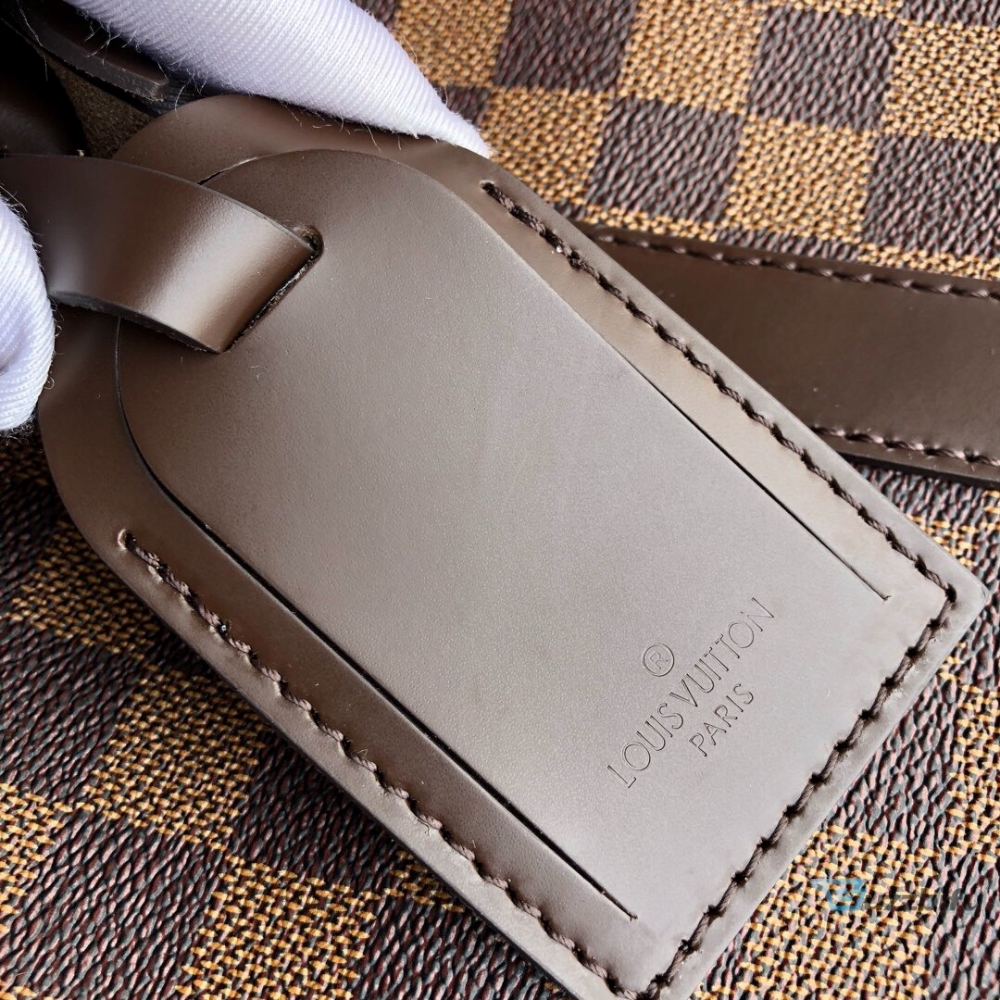 The Louis Vuitton Keepall Bandoulière 45 Damier Ebene Canvas is a luxurious and stylish bag designed specifically for women. With its elegant design and impeccable craftsmanship, this bag is a must-have accessory for any fashion-forward individual.
Crafted from the finest Damier Ebene canvas, this bag exudes sophistication and class. The iconic Louis Vuitton pattern adds a touch of timeless elegance, making it a versatile piece that can be paired with any outfit. The durable canvas material ensures that this bag will withstand the test of time, making it a long-lasting investment.
Measuring at 17.7 inches or 45 centimeters, this bag offers ample space for all your essentials. Whether you're heading for a weekend getaway or a short business trip, the Keepall Bandoulière 45 has enough room to accommodate your belongings. The spacious interior is lined with soft textile, providing a luxurious feel and protecting your belongings from scratches or damage.
The adjustable and removable shoulder strap adds versatility to this bag. You can choose to carry it by hand or wear it as a crossbody, depending on your preference and comfort. The leather handles are not only stylish but also comfortable to hold, ensuring a pleasant carrying experience.
The Keepall Bandoulière 45 also features a double zipper closure, providing easy access to your belongings while keeping them secure. The gold-tone hardware adds a touch of sophistication and complements the overall design of the bag.
As with all Louis Vuitton products, attention to detail is evident in every aspect of this bag. The impeccable stitching and craftsmanship showcase the brand's commitment to quality and luxury. The iconic LV logo embossed on the front adds a subtle yet recognizable touch, making it a statement piece that will turn heads wherever you go.
In conclusion, the Louis Vuitton Keepall Bandoulière 45 Damier Ebene Canvas is a timeless and versatile bag that combines style and functionality. With its spacious interior, durable materials, and elegant design, it is the perfect companion for any occasion. Invest in this luxurious piece and elevate your fashion game to new heights.
Link Pinterest: Louis Vuitton Keepall Bandoulière 45 Damier Ebene Canvas For Women, Women's Bags 17.7in/45cm LV N41428 – 2799
Link Twitter: Louis Vuitton Keepall Bandoulière 45 Damier Ebene Canvas For Women, Women's Bags 17.7in/45cm LV N41428 – 2799
From: buzzbify.com