Description
Louis Vuitton Onthego MM Monogram Empreinte Tote Bag Black For Women 35cm LV M45595
Rep 1:1
Size: 35 x 27 x 14 cm (Length x height x width )
For Spring 2021, Louis Vuitton launches the Onthego MM Tote Bag in grained Monogram Empreinte, Embossed with a modern Giant Monogram pattern. Thanks to the square shape, it boasts a generous capacity and can easily fit a laptop. Its articulated top handles and shoulder straps give carrying options.
Black
Microfibre lining
Gold-colour hardware
Inside flat zipped pocket
Inside double pocket
Handle: Double
Include dust bag.
This product is of the best quality.
Louis Vuitton Onthego MM Monogram Empreinte Tote Bag Black For Women 35cm LV M45595 – 2799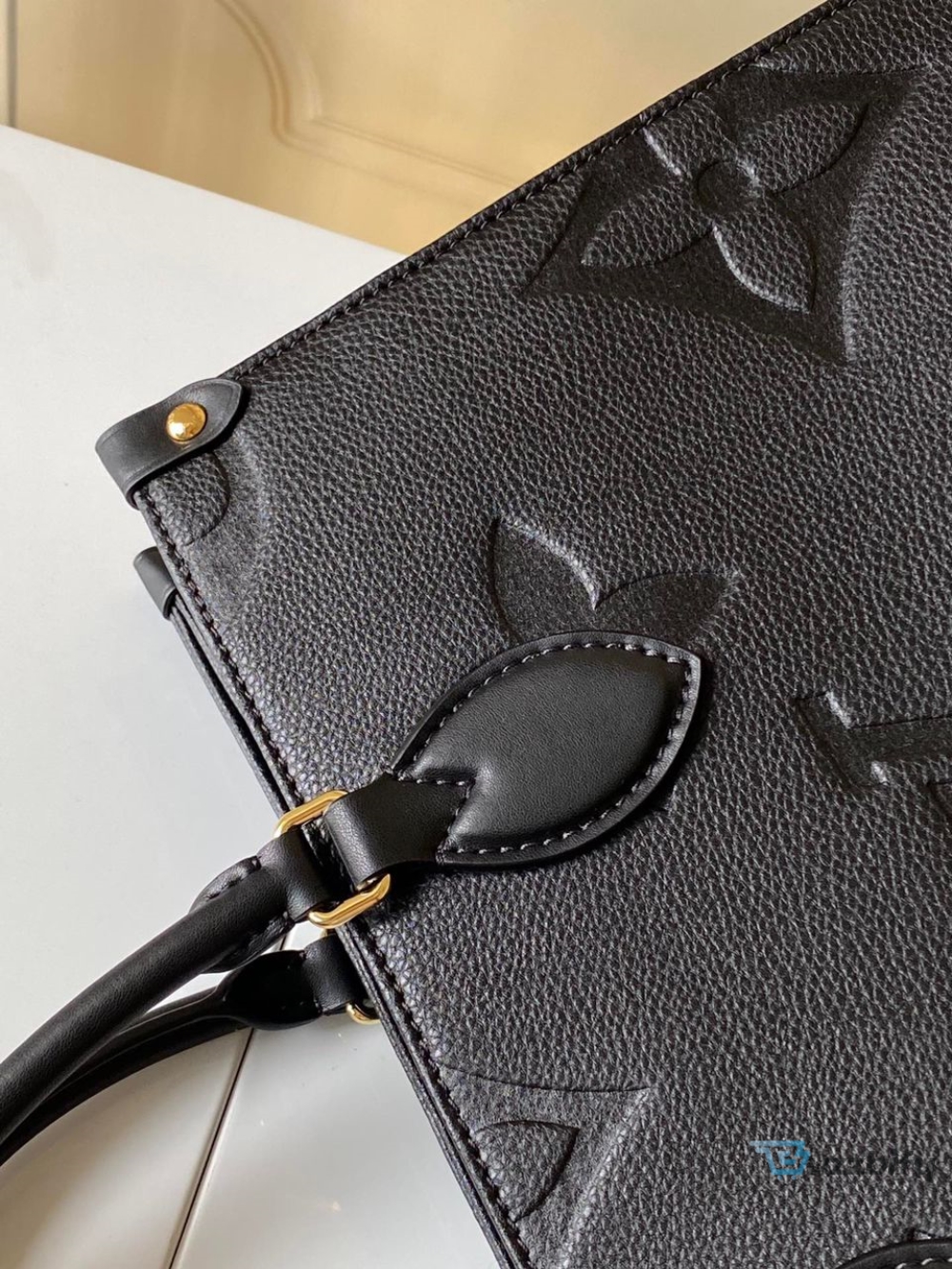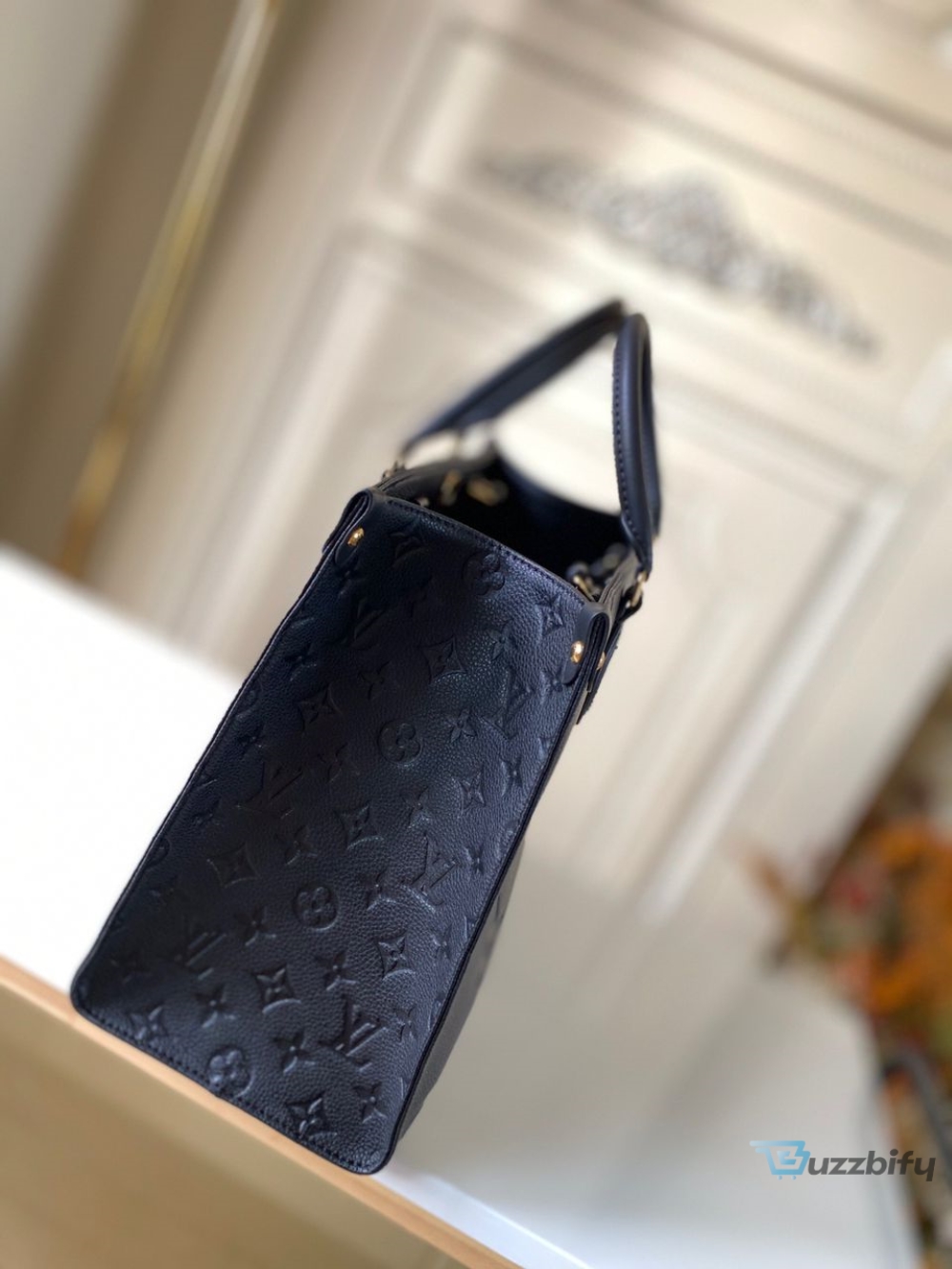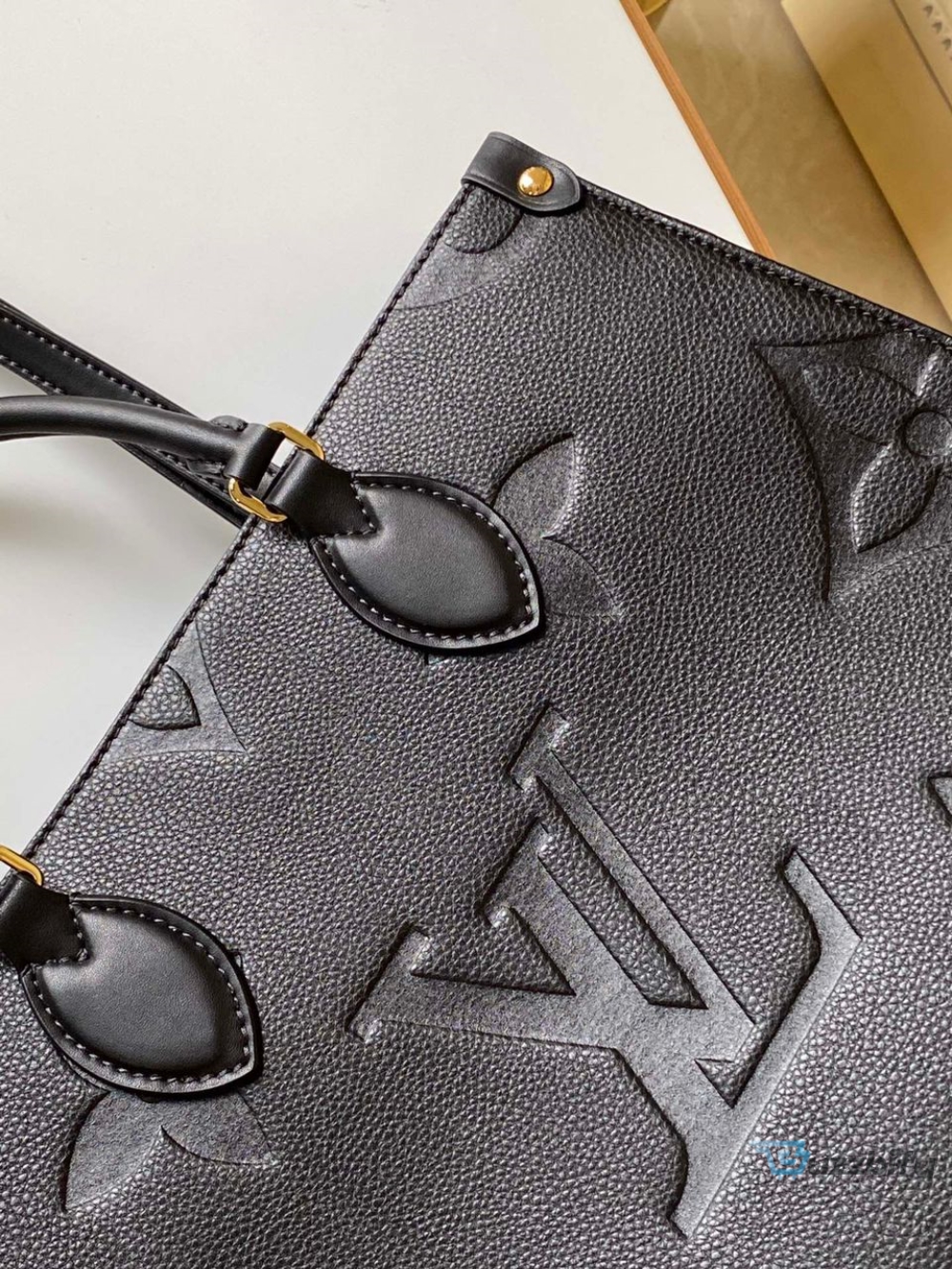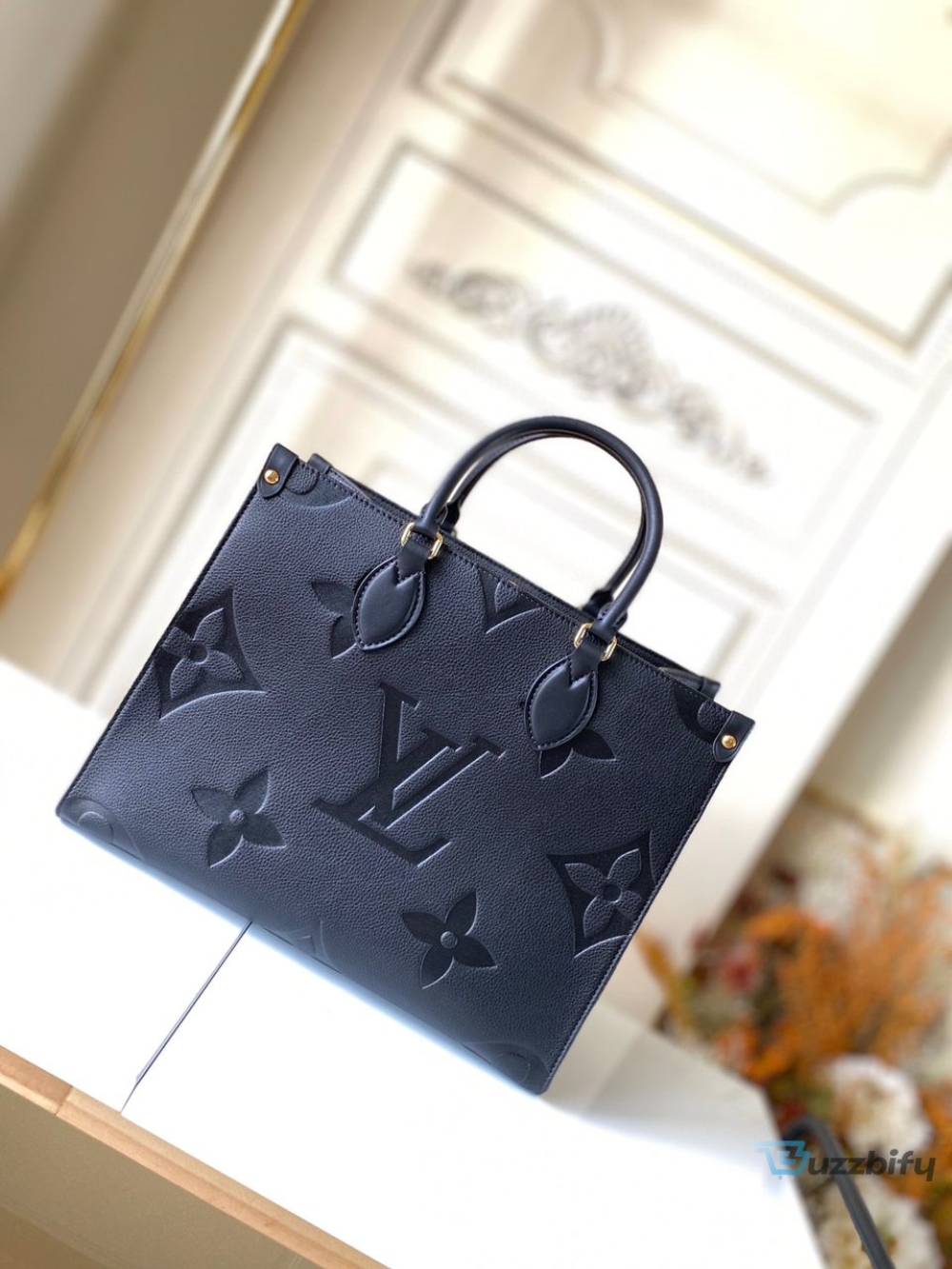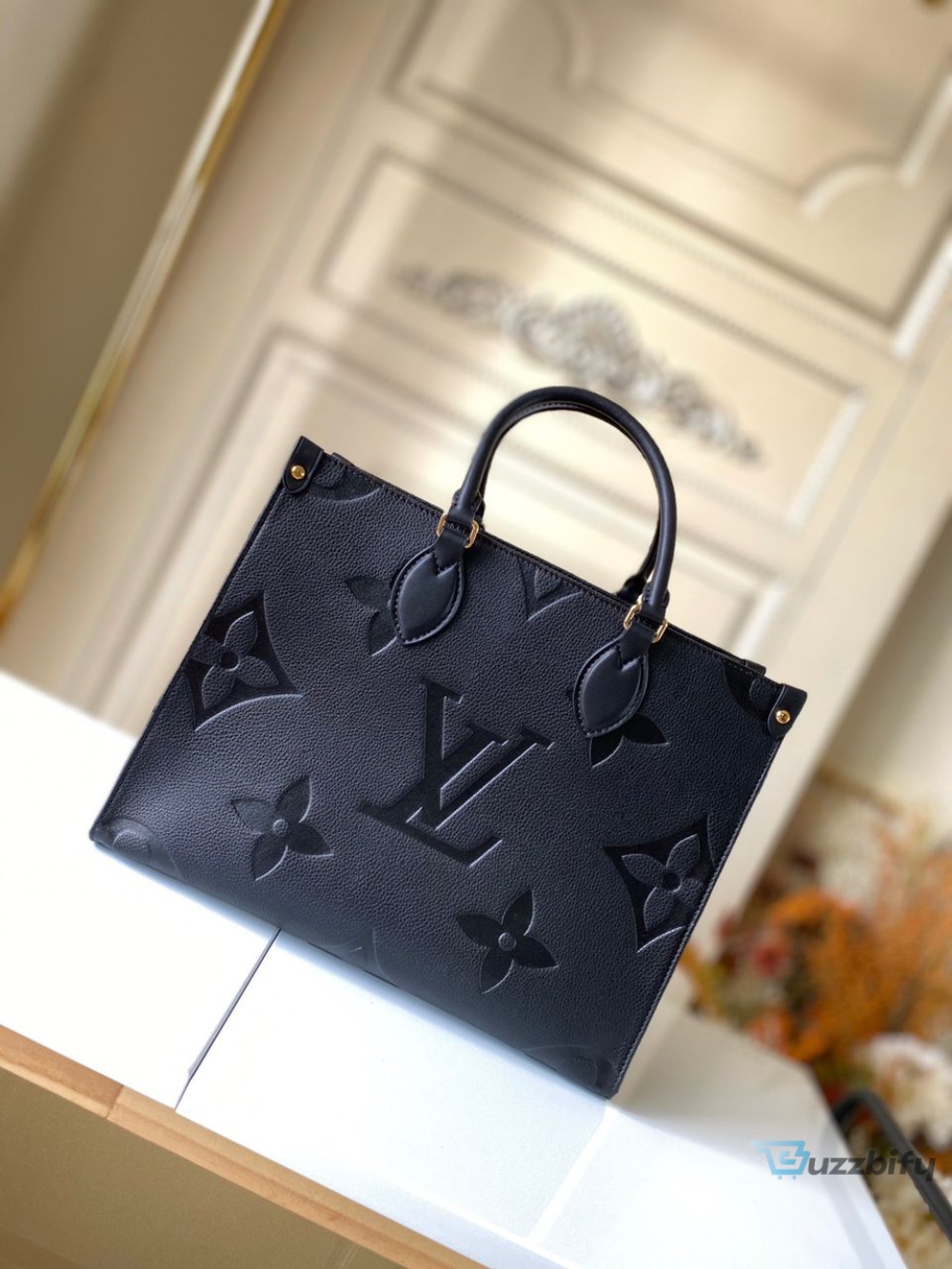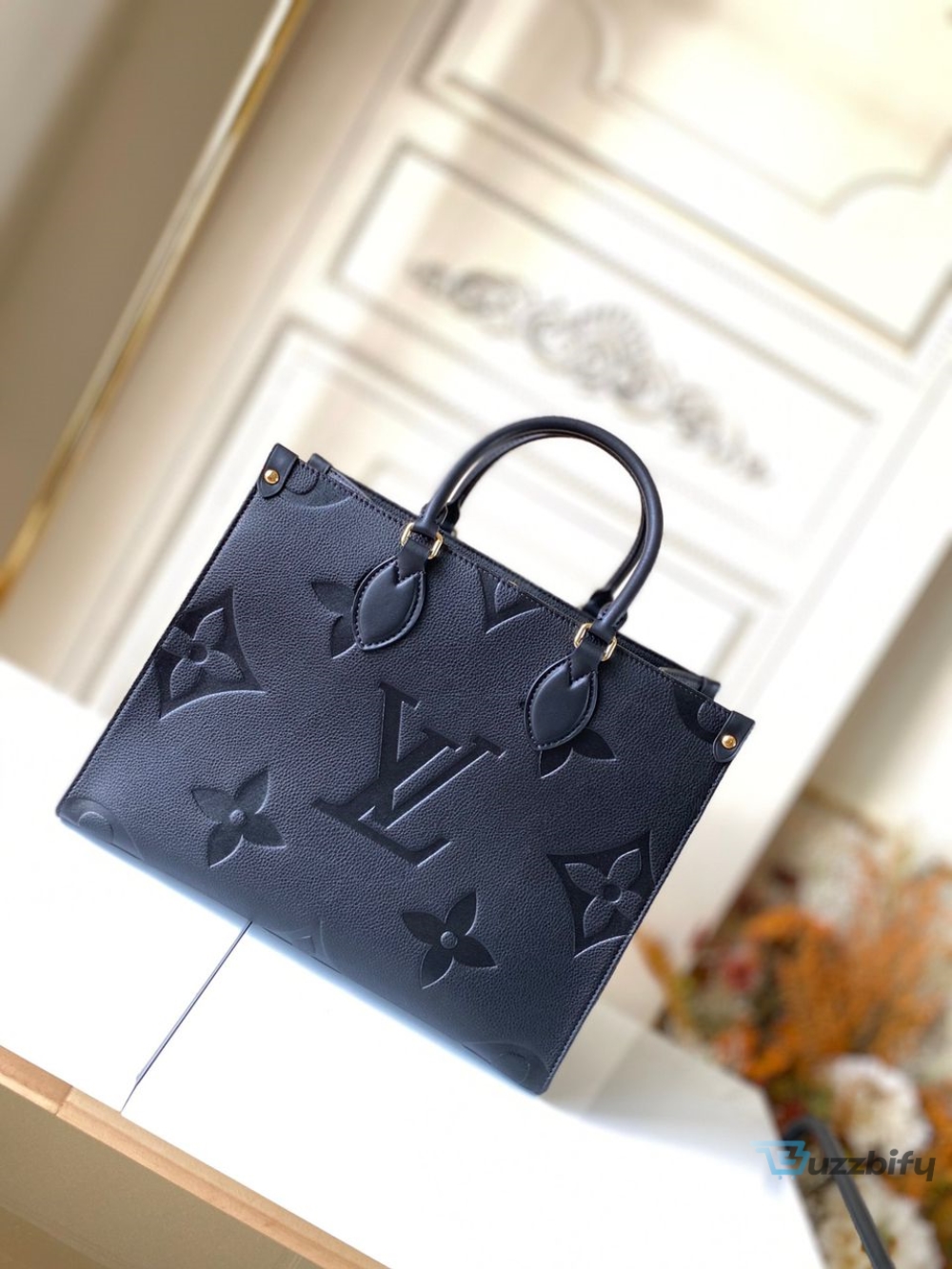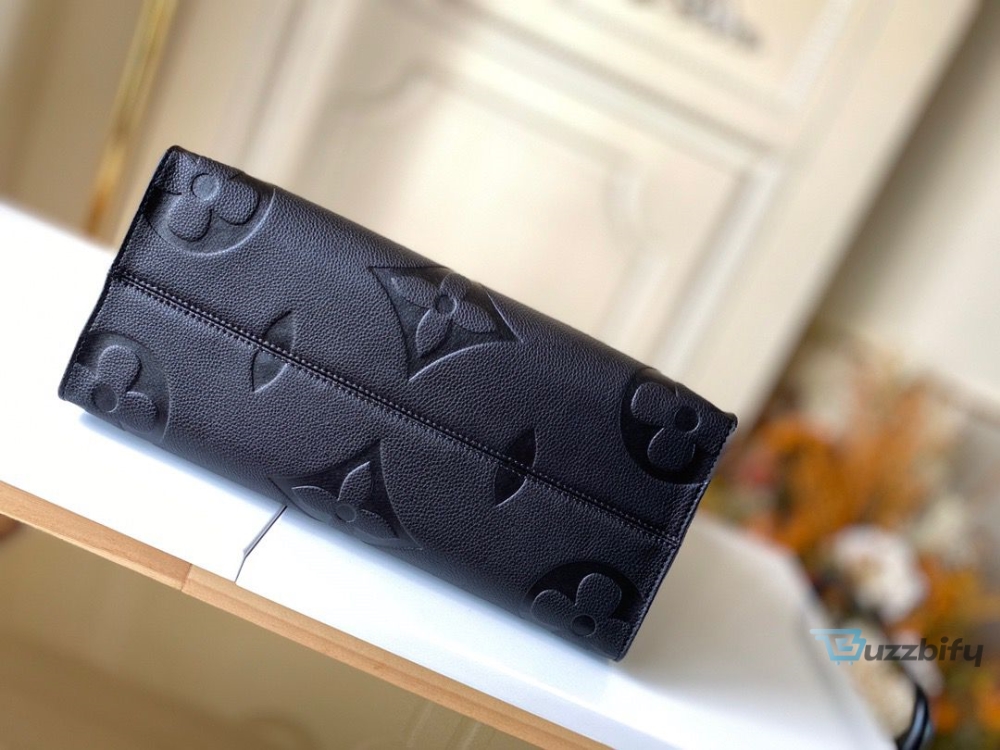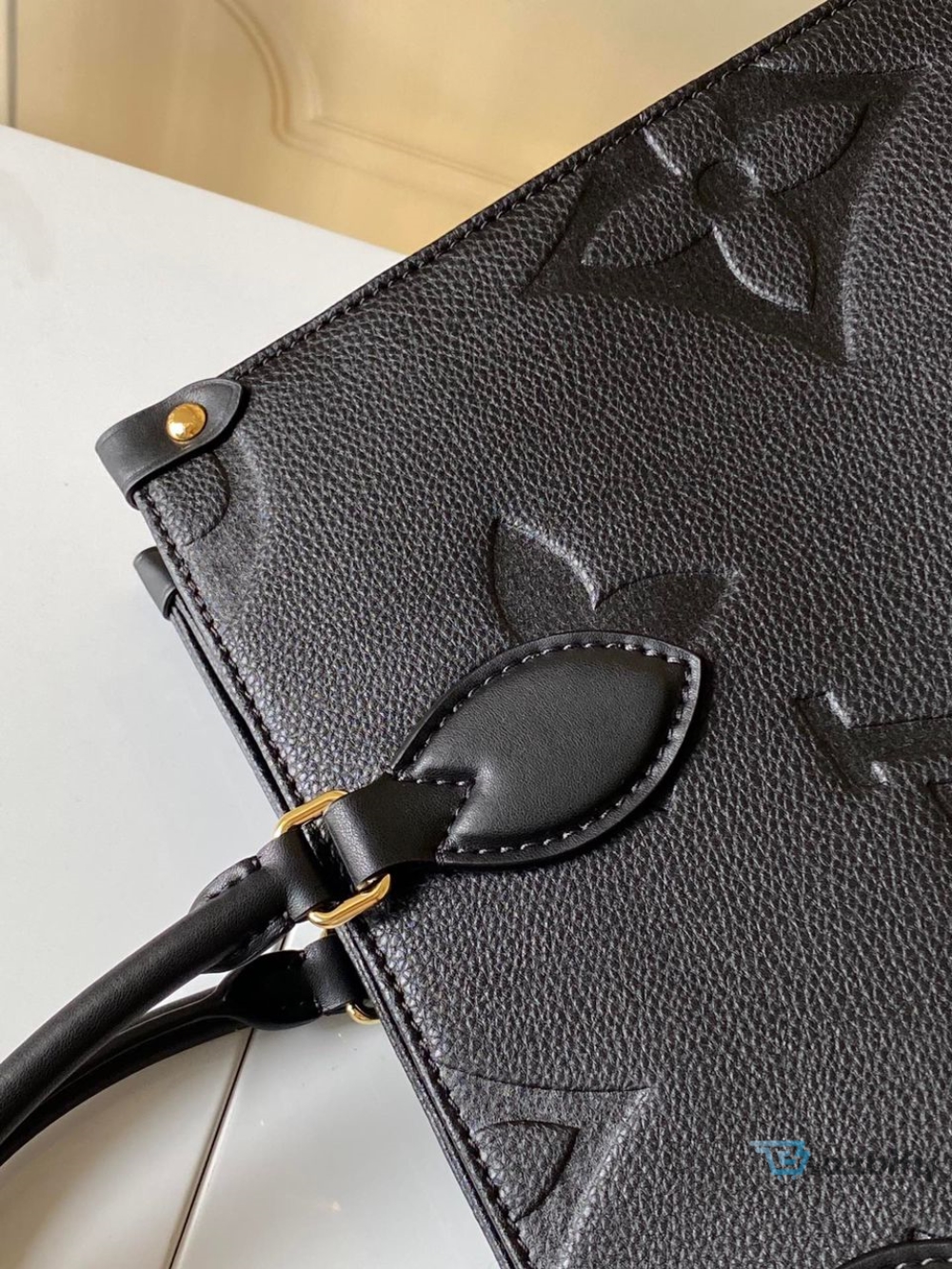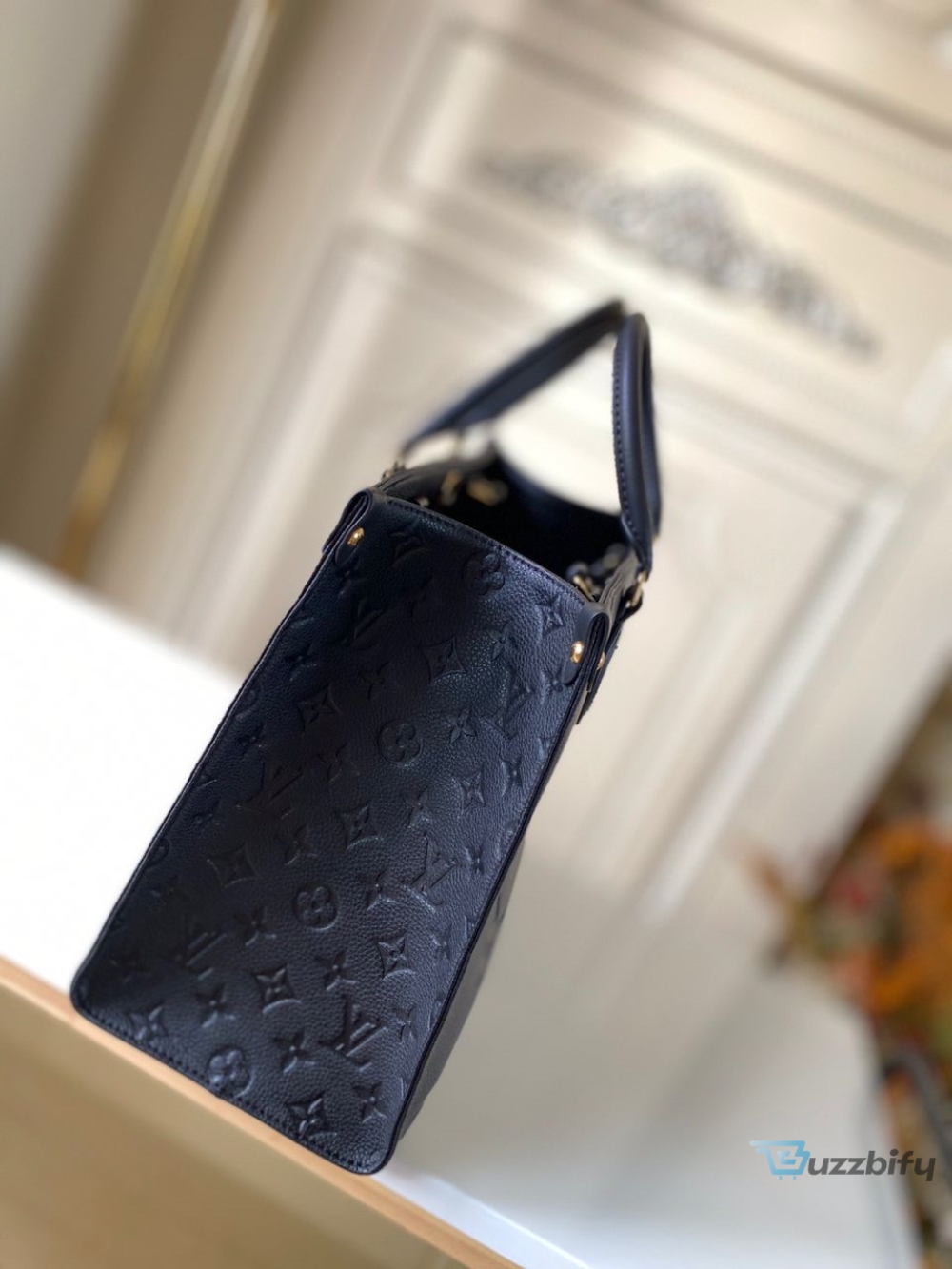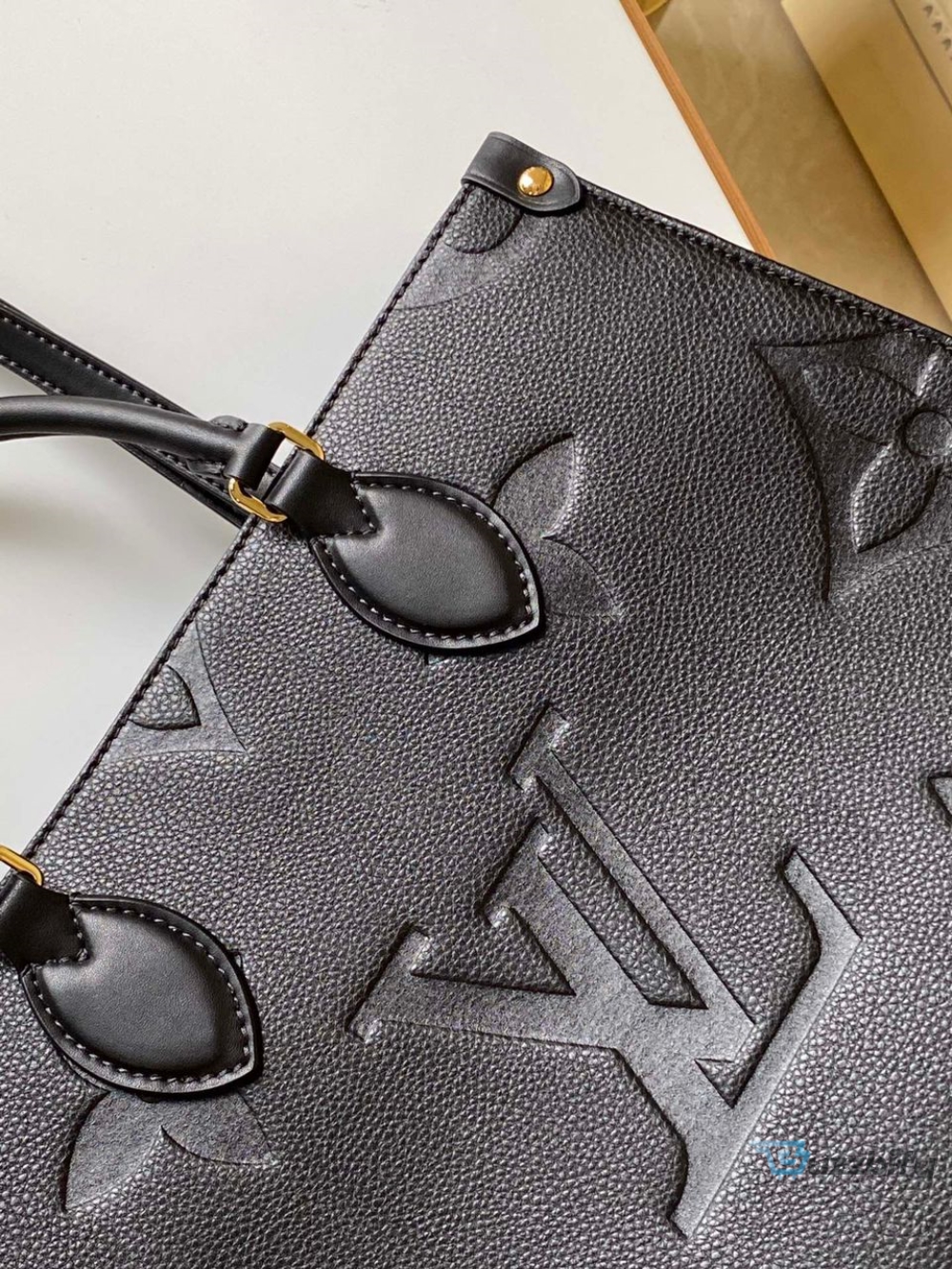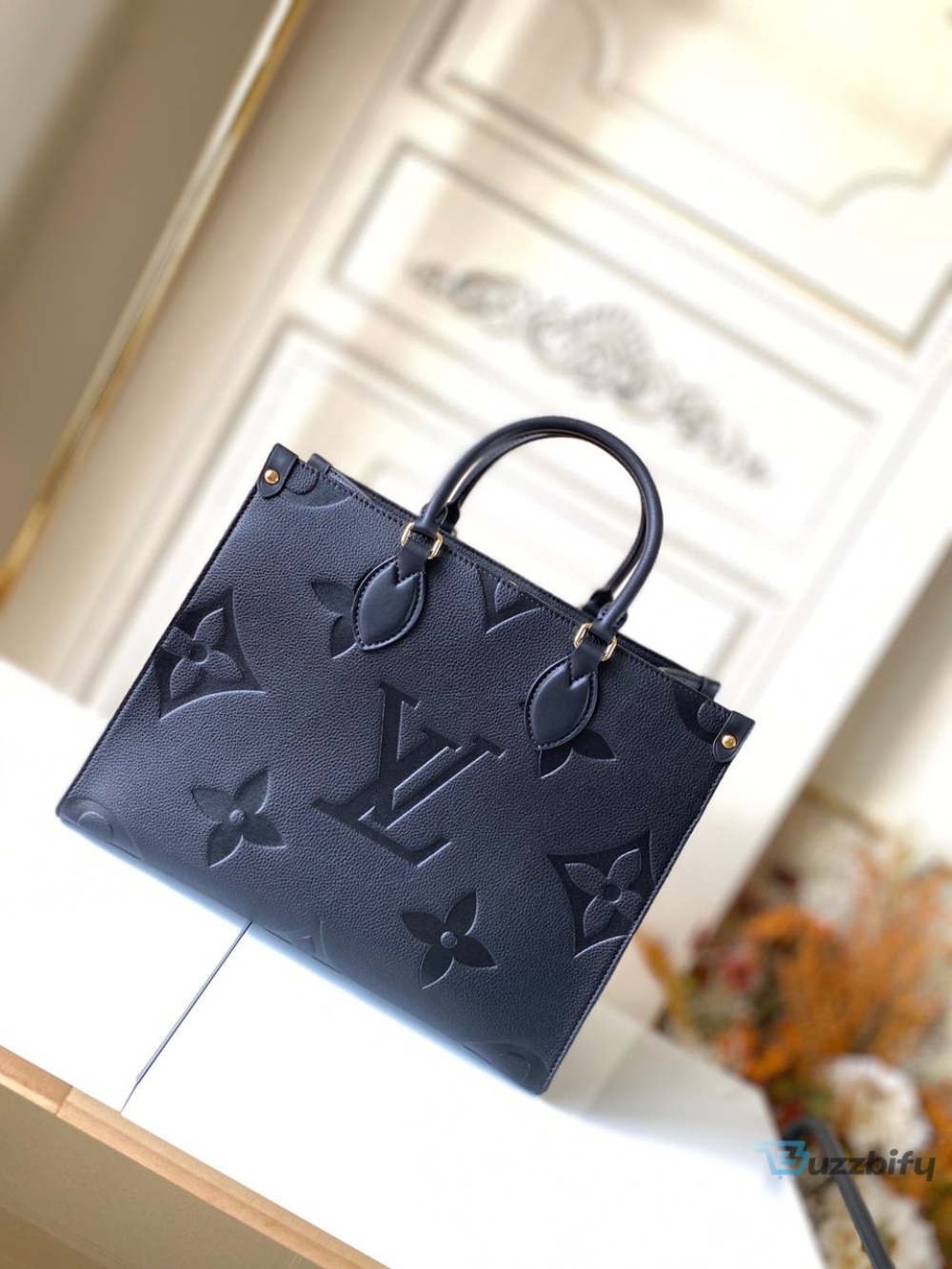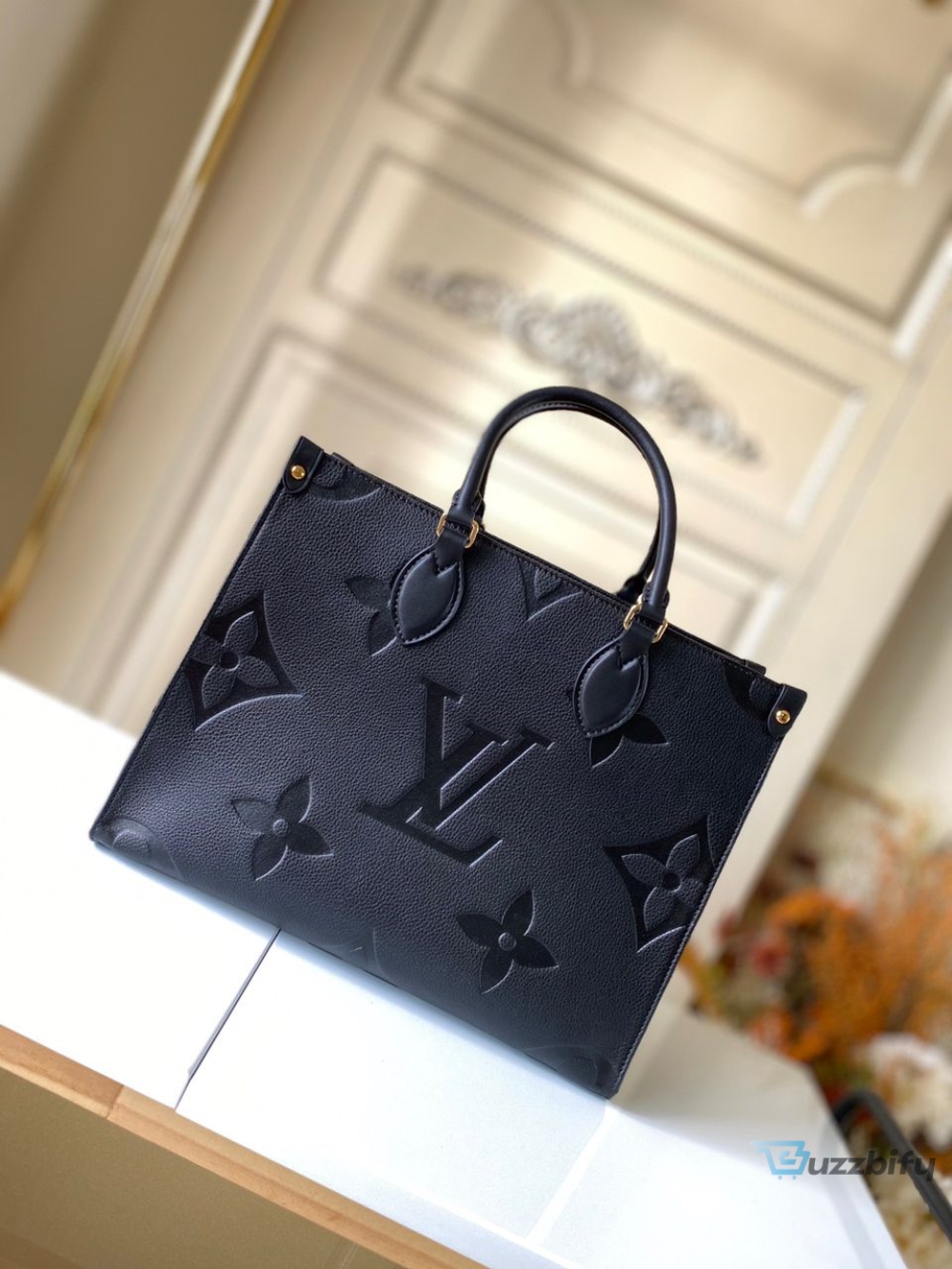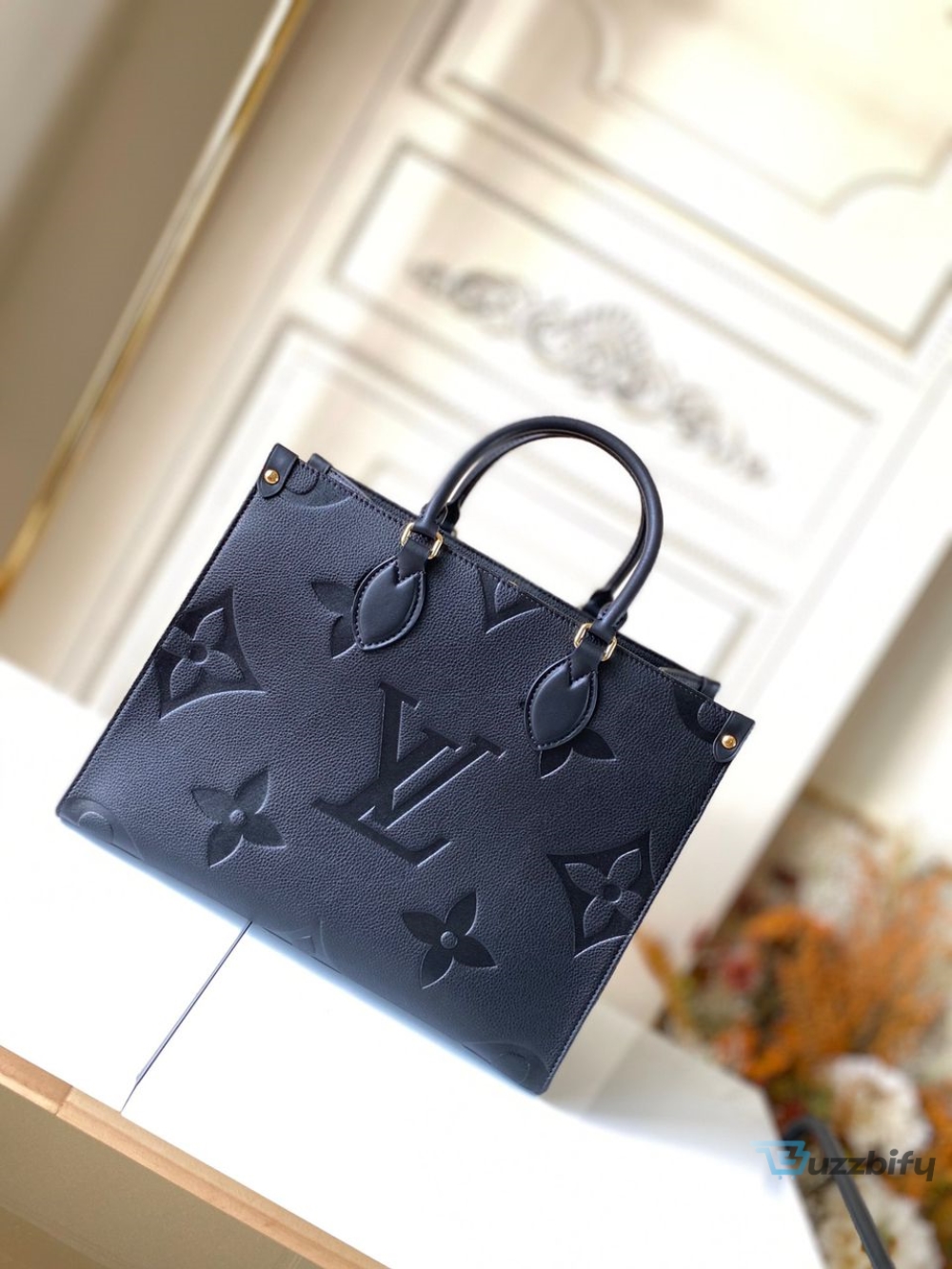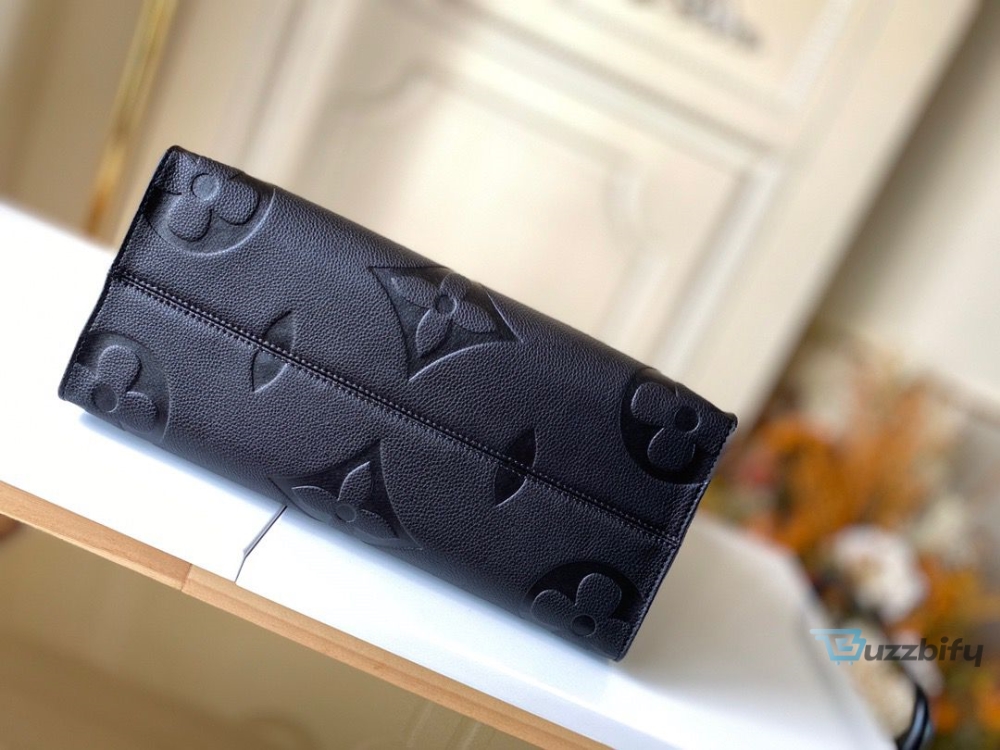 The Louis Vuitton Onthego MM Monogram Empreinte Tote Bag in Black is a stunning accessory designed specifically for women. With its spacious 35cm size, this bag is perfect for carrying all your essentials while adding a touch of elegance to your outfit.
Crafted from high-quality Monogram Empreinte leather, this tote bag showcases Louis Vuitton's iconic monogram pattern in a sleek black color. The embossed leather adds a luxurious texture to the bag, making it a true statement piece.
The Onthego MM Tote Bag features a roomy interior with a large main compartment, allowing you to easily organize and access your belongings. Whether you need to carry your laptop, documents, or personal items, this bag has ample space to accommodate them all. The bag also includes a detachable pouch, providing additional storage options.
Designed with both style and functionality in mind, this tote bag features comfortable leather handles that allow for easy carrying. The bag also includes a removable shoulder strap, giving you the option to wear it as a crossbody or shoulder bag for added convenience.
As with all Louis Vuitton products, the Onthego MM Tote Bag is crafted with meticulous attention to detail and superior craftsmanship. The brand's signature gold-tone hardware adds a touch of sophistication, while the sturdy construction ensures durability and longevity.
Whether you're heading to the office, running errands, or going out for a night on the town, the Louis Vuitton Onthego MM Monogram Empreinte Tote Bag is the perfect companion. Its timeless design and versatile functionality make it a must-have accessory for any fashion-forward woman.
At a price of $2799, this Louis Vuitton tote bag is an investment piece that will elevate your style and stand the test of time. With its impeccable quality and iconic design, it's no wonder why Louis Vuitton remains a leader in the luxury fashion industry. Treat yourself to this exquisite bag and experience the epitome of luxury and sophistication.
Link Pinterest: Louis Vuitton Onthego MM Monogram Empreinte Tote Bag Black For Women 35cm LV M45595 – 2799
Link Twitter: Louis Vuitton Onthego MM Monogram Empreinte Tote Bag Black For Women 35cm LV M45595 – 2799
From: buzzbify.com